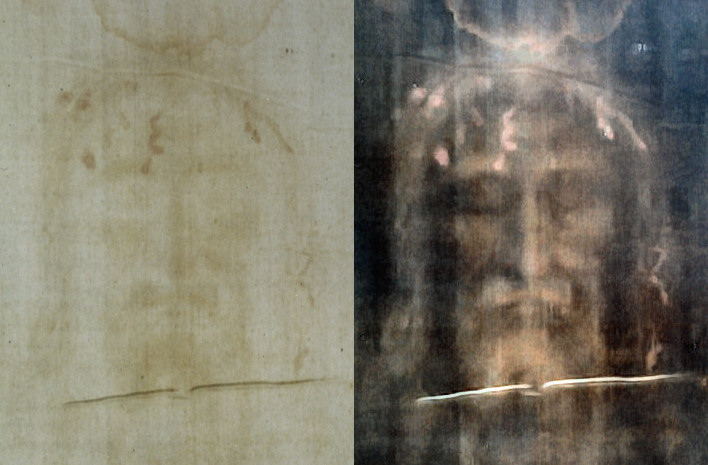 Rome • Tuscany • Florence • Siena • Orvieto • Sordevolo • Turin
---
11 Days - Airfare included from anywhere in the U.S.
There are no trip dates scheduled at this time.
Trip Includes
Flights from anywhere in the United States and flights between countries as per your itinerary. (all necessary flights on your trip are included)
Daily Mass
Airport Taxes, Security Fees & Fuel Surcharges saving you an average of $400-$600!
Transfers as per itinerary.
4 or 5 star hotels in downtown areas.
Transportation with luxury bus.
All breakfasts and all dinners. Wine included with dinners.
All tips to driver, hotel, and tour guide.
Guided Tours and Tour Fees ~ Our tour guides are very caring, licensed, and well educated. Many of our guides have their PhD's.
Luggage handling (1 suitcase and 1 carry-on per person)
Single Supplement (as long as the passengers is willing to room with someone and allows us to provide them with a roommate. If the passenger wants a guaranteed room to of their own, then they have to pay the $900 single supplement)
Remember: Our trips are not more expensive during high season ~ Passengers will never be expected to pay extra for anything while on the trip ~ We always wait for passengers and never leave anyone behind.
Trip Does Not Include
---
Hotels
Hotels listed below are our preferred hotels. If reservations cannot be made at one or more of these locations, a comparable hotel will be reserved. We only use 4 or 5 star accommodations.
Sordevolo
Florence
Rome
---
Trip Itinerary
Day 1~ June 3: Departure from USA.

Day 2~ June 4: Early arrival in Turin. Explore the city's major monuments and Piazza Castello with its beautiful buildings. A highlight of the day will be the Cathedral and museum of the Holy Shroud, whose last public display was April-May 2010. Dinner and overnight in a hotel near Sordevolo.

Day 3~ June 5: An exciting day of discovery awaits you as we will drive to two sanctuaries. First we will travel to Santuario Santa Maria di Loreto in Graglia, located at 2,664 feet above sea level with splendid panoramic views of the Elva Valley. In Graglia you will see the statue of the Black Madonna of Loreto. After a light lunch we continue to the Sacro Monte di Oropa (Sacred Mountain of Oropa). It is one of the nine Sacred Mountains of Piedmont and Lombardy and is on the UNESCO World Heritage list. The 12 chapels (plus another seven nearby) create a devotional path. Inside each chapel scenes of the Virgin Mary life. The path culminates on top of the hill with the Crowning of Mary. After the visit of the sanctuary, we will celebrate Mass at the old Basilica and remain for an early dinner at the local restaurant in Oropa and savor delicious treats of the regional cuisine. Overnight in a hotel near Sordevolo.

Day 4~ June 6: After breakfast, begin the morning tour with Piedmont's countryside and the historical center of Sordevolo, including the church and museum of Santa Marta. Sordevolo is the village where, every 5 years, a Passion Play is performed, with all the actors being local village people. Dinner will be at a local restaurant in Sordevolo before we attend this remarkable performance of 'The Passion of Christ'. Dinner and overnight in a hotel near Sordevolo.

Day 5~ June 7: Early departure from Sordevolo to visit Milan. Visit the magnificent Cathedral in Milan. Just across the park is the Galleria Vittorio Emanuele II with its lovely shops. Free afternoon in Milan. Dinner and overnight in Florence.

Day 6~ June 8: After breakfast depart for Siena. Visit this beautiful medieval city with its center gathered within ancient walls which hold beautiful monuments and museums. Visit the Piazza del Campo, Palazzo Comunale and Torre del Mangia. Visit the Duomo, which is a majestic example of Romanesque-Gothic style architecture and St. Domenico's Church where the relic of St. Catherine of Siena's head is. Return to Florence for dinner and overnight.

Day 7~ June 9: Tour of Florence in the region of Tuscany. Tour of the Ponte Vecchio, Piazza della Signoria, the Uffizzi, Michelangelo's masterpiece, The David, Flea Market, Duomo (Cathedral), and the Baptistery. Tour Guide will show to those interested the location of the Basilica of San Lorenzo and the Medici Chapel (where the Medici family was buried), and Basilica della Santa Croce (where Michelangelo and 15 other glorious Italian artists and thinkers were buried). Visit Orvieto on the way to Rome. Dinner and overnight in Rome.

Day 8~ June 10: Early start to attend the Audience with the Pope. Time for shopping and devotion after the Audience. In the afternoon we will see the Vatican Museums, and the Sistine Chapel (the Pope's private Chapel) and St. Peter's Basilica, the largest Basilica in the world. Long pants, capris, or skirts below the knee, shoulders covered. Visit the Basilica of St. Paul outside the Wall where the body of St. Paul is buried, before dinner in the area of the hotel. Red and white wine included. Overnight in Rome.

Day 9~ June 11: After breakfast, we visit the Spanish Steps. This is the place where the Romans hung out. From there we will walk to Trevi Fountain, and have time for shopping. Followed by a walk to the Pantheon, the oldest functional building in the world, and then to the great artistic place of Piazza Navona where you will have free time before having dinner there.Casual Dress throughout the day. Overnight in Rome.

Day 10~ June 12: Start around 9:00am. Visit St. Mary Major, the main Basilica dedicated to Mary in Rome. Also, see the Colosseum, the symbol of the city of Rome; a great building that has been standing since 80 A.D. Then visit St. John Lateran, the first Basilica ever to be built in the Roman Empire. In the afternoon, go to the breathtaking Catacombs where 500,000 people were buried. After the Catacombs our private bus will take us to enjoy a wine tasting and free time in Santa Maria in Trastevere, the most famous quarter of Rome for its beauty and quaintness. Dinner and overnight in Rome.

Day 11~ June 13: Return home from Rome, Italy.

Please note: We do our best to ensure that all sites listed in this itinerary will be seen. However, due to scheduling conflicts, or other circumstances beyond our control, sites may be visited on a different day than listed. If this happens it will also necessitate a change in the restaurant for dinner. However, we will never sacrifice the quality of the meal, all restaurants will meet Proximo Travel's very high standards. Since we have several different trip configurations touring at the same time, it is likely that groups on different tours will be combined when their itineraries overlap in certain areas.