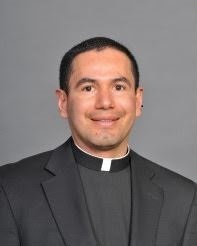 Rome • Paris • Toulouse • Lourdes • Madrid • London
---
12 Days - THIS PRICE INCLUDES AIRFARE FROM ANYWHERE IN THE U.S.

To view trip details, KEEP SCROLLING DOWN

To sign up online, CLICK ON THE TRIP DATE BELOW

12 Días - ESTE PRECIO INCLUYE AIRFARE DE CUALQUIER LUGAR EN LOS ESTADOS UNIDOS.

Para ver los detalles del viaje, MANTENER DESPLAZAMIENTO ABAJO

Para inscribirse en línea, HAGA CLIC EN LA FECHA DE VIAJE ABAJO
Trips in 2016 - $4,600.00
Trip Includes
Flights from anywhere in the United States and flights between countries as per your itinerary. (all necessary flights on your trip are included)
Daily Mass is available. Proximo Travel strives to have one or more Catholic Priests accompanying the group as chaplain(s).
Airport Taxes, Security Fees & Fuel Surcharges Saving you an average of $400-$600!
Transfers as per itinerary.
4 or 5 star hotels in downtown areas.
Transportation with luxury bus.
All breakfasts and all dinners. Dinners take place at upscale restaurants not at the hotel. (Except in the Holy Land, at the Shrines, or when there is a long day of travel and the circumstances necessitate it.) Wine included with all dinners.
All tips to driver, hotel, and tour guide. If you feel that the tour guide did a great job, offering them extra tips is greatly appreciated.
Guided Tours and Tour Fees ~ Our tour guides are very caring, licensed, and well educated. Many of our guides have their PhD's.
Luggage handling (1 suitcase and 1 carry-on per person)
Single Supplement (as long as the passengers is willing to room with someone and allows us to provide them with a roommate. If the passenger wants a guaranteed room to of their own, then they have to pay the $900 single supplement)
Remember: Our trips are not more expensive during high season ~ Passengers will never be expected to pay extra for anything while on the trip ~ We always wait for passengers and never leave anyone behind.
Viaje Incluye
Vuelos pueden originar desde cualquier lugar en USA.
Habrá misas diarias pero no son obligatorios.
Impuestos de aeropuerto, cargos de seguridad y recargos de combustible ahorrándole un promedio $400-$600!
Las transferencias según el itinerario
Hoteles y Servicios Superiors de 4 o 5 Estrellas!
Transporte con autobús de lujo.
Todos los desayunos y todas cenas. Vino es incluido con todas las cenas.
Todas las propinas para el chofer, hotel, y guía de paseo.
Guided Tours y cargos Turísticos ~ Nuestros guías son muy cuidado, con licencia, y bien educada. Muchos de nuestros guías tienen su doctorado.
Single (siempre y cuando los pasajeros está dispuesta a habitación con alguien y nos permite brindarles un compañero de piso. Si el pasajero quiere una habitación garantizada al de los suyos, entonces tienen que pagar el $ 900 suplemento individual)
Manejo de equipaje (1 pieza por persona)
Recuerde: Nuestros viajes no son mas caros durante la alta temporada ~ Nunca esperamos de los pasajeros que paguen demás por cualquier cosa durante el viaje ~ Siempre esperamos a todos pasajeros y nunca dejamos atrás a ninguna persona.
Trip Does Not Include
Lunch
Trip Insurance. Work directly with Travel Guard to protect your investment and ensure your money. There are different packages to choose from depending on what your travel needs are. Their link is right below the picture of the Pope on our home page.
Steps for Registration
1. Call us (855-842-8001) or register online with a credit card to pay your $500 deposit per person to save your spot. The $500 deposit is part of the total price of the trip
2. A $1,000 Airfare Deposit (AD) per person is due one month from the registration. The AD is paid ONLY in the form of Check (personal, money order or bank check)
3. The balance is due 4 months before the trip departure date. The balance is paid ONLY in the form of Check (personal, money order or bank check).
NOTE: If you sign up for a trip within 4 months of the departure date, you pay the deposit of $500 with a credit card and the balance is required to be overnighted in the form of a personal check, money order or bank check.
Mail all checks and correspondence to: Proximo Travel, PO Box 3479, Worcester, MA 01613.
El viaje no incluye
---
Trip Itinerary
Day 1: Departure from USA.
Day 2: Arrival. Depending upon your arrival time, we may visit the Basilica of St. Paul outside the Wall where the body of St. Paul is buried. It is the 2nd largest basilica in Rome and the 5th in the world. Check in the hotel and rest for a few hours if time permits. In the afternoon, we will be visiting St. Mary Major, the main Basilica dedicated to Mary in Rome. We will see the remains of Jesus' manger, the tomb of Bernini, the remains of St. Matthew the Evangelist, the tomb of St. Jerome, and the oldest icon in the world of the Virgin Mary painted by St. Luke: the famous Salus Populi Romani. We may immerse ourselves in the local culture by attending an Italian mass at St. Mary Major as well. Casual dress. Dinner and overnight in Rome.
Day 3: Day 3: We will have an early start as our private bus leaves around 7:00 am to the Vatican to experience the 10:00 am Audience with the Pope. We will see the Pope very closely; sometimes we even shake his hand. There will be time for lunch in the area of the Vatican, before we visit the Spanish Steps. This is the place where the Romans hung out. From there we will walk to Trevi Fountain, and have time for shopping. Followed by a walk to the Pantheon, the oldest functional building in the world, and then to the great artistic place of Piazza Navona around 4:30 pm. Dinner at Piazza Navona. Red and white wine included. Casual Dress throughout the day. Overnight in Rome.
Day 4: Flight from Rome to arrive in Paris and we're off to an excursion to Chartres for a tour of the Cathedral. Bus tour of the city: see the most famous sites of the city, including the Eiffel Tower, the Opera, Pont de Neuf, and the Palace of the Invalides. Dinner and overnight in Paris.
Day 5: After breakfast visit the gardens of the Tuileries; make your way up the Champs-Elysees to shop (or just window shop) at Louis Vuitton and Herm's. See the tomb of the Unknown Soldier at Napoleon's Arc de Triomphe and look back to see the sweeping view of Paris' main boulevard. Eat lunch in the 8e arrondissement. Take the Metro to the Basilica of Sacre Coeur; visit the artists and antique shops of Montmartre. After dinner, take a romantic river ride on a Bateau Mouche and see all the beautiful sights lit up from the Seine River. Stop for an ice cream at Berthillon on your way back to the hotel. Overnight in Paris.
Day 6: Flight from Paris to Toulouse. Upon arrival our tour will include the 11th century, Basilique Saint Sernin; one of the oldest mansions of the city, Hôtel d'Assézat; the town hall and theater with its beautiful façade; the 15th century bridge, and the only one to cross the Garonne River, Pont-Neuf; the 13th century convent and church which houses relics of Thomas Aquinas, Le Couvent des Jacobins; and the UNESCO World Heritage Site, Canal du Midi, which connects the Garonne River to the Étang de Thau on the Mediterranean. After dinner, continue on to Lourdes for a late arrival for overnight in Lourdes.
Day 7: We will start the day by celebrating Mass at the Grotto of Apparitions. We will enjoy a walking tour of Lourdes visiting places associated with St. Bernadette's life, which is helpful to understand the 1858 Apparition. Afternoon is free to visit the Grotto, the underground Basilica or the Miraculous Baths. After dinner, gather for the evening Candlelight Rosary Procession, if available. Dinner and overnight in Lourdes.
Day 8: Flight from Toulouse to Madrid. Take a bus tour of the city. Dinner and overnight in Madrid.
Day 9: After breakfast, we will enjoy a tour of Madrid including the Royal Palace and Plaza Mayor. We then depart for Toledo which sits on a rocky mound isolated on three sides by a looping gorge of the Rio Tajo. Every available inch of this outcrop has churches, synagogues, mosques and houses heaped upon one another in a haphazard spiral, which the cobbled lanes infiltrate as best they can. Toledo is known as the City of the Three Religions or Cultures because for many centuries the Christians, the Moors, and the Jews lived together in relative equality and peace. The city surrounded by walls hides great treasured: its awesome Cathedral, the church of Santo Tome, the Transito Synagogue, Santa Maria La Blanca Synagogue, the superb church of San Juan de los Reyes, Puerta de Bisagras, Puerta del Cambron, Puerta del Sol, etc. Dinner and overnight in Madrid.
Day 10: Flight from Madrid to London. Spend a free afternoon exploring London. Dinner and overnight in London.
Day 11: Today we visit Stonehenge to see the ancient monoliths placed in position nearly 2000 years before the birth of Christ and which were once used to calculate the eclipses and equinoxes. Next, visit Highclere Castle ~ one of England's most beautiful Victorian castles set amidst 1,000 acres of spectacular parkland. This is the place that Downton Abbey is filmed. Our final, excursion is to Winchester Cathedral. It was built as a Catholic church, became Church of England under Henry VIII, returned to Roman Catholicism by Henry's daughter, Mary Tudor, who married her Spanish husband here, but has since returned to the Church of England. One of the largest cathedrals in England, Winchester is part of a former monastic settlement originally founded by the Benedictines in 642. Elements of the monastic buildings may still be traced throughout the Cathedral Close. Dinner and overnight in London.
Day 12: Our private bus takes us to the airport in London for our return flight to the USA.
Please note: We do our best to ensure that all sites listed in this itinerary will be seen. However, due to scheduling conflicts, or other circumstances beyond our control, sites may be visited on a different day than listed. If this happens it will also necessitate a change in the restaurant for dinner. However, we will never sacrifice the quality of the meal, all restaurants will meet Proximo Travel's very high standards.
Tenga en cuenta: Hacemos nuestro mejor esfuerzo para asegurar que se verán todos los sitios que figuran en este itinerario. Sin embargo, debido a conflictos de programación, u otras circunstancias fuera de nuestro control, los sitios pueden ser visitados en un día diferente de la lista. Si esto sucede también requerirá un cambio en el restaurante para la cena. Sin embargo, nunca vamos a sacrificar la calidad de la comida, todos los restaurantes se reunirán estándares muy altos de Proximo Viaje.