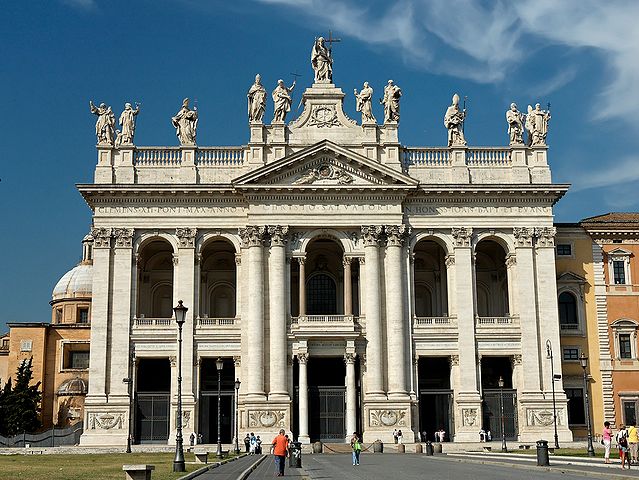 Milan • Turin • Bologna • Pavia • Rome • Siena • Nettuno • Monte Cassino • Pompeii • Salerno • San Giovanni Rotondo • Lanciano • Manoppello • Loreto • Osimo • Assisi
---
12 Days - THIS PRICE INCLUDES AIRFARE FROM ANYWHERE IN THE U.S.

To view trip details, KEEP SCROLLING DOWN

To sign up online, CLICK ON THE TRIP DATE BELOW
There are no trip dates scheduled at this time.
Trip Includes
Flights from anywhere in the United States and flights between countries as per your itinerary. (all necessary flights on your trip are included)
Daily Mass is available but not mandatory. Proximo Travel always has one or more Catholic Priests accompanying the group as chaplain(s).
Airport Taxes, Security Fees & Fuel Surcharges Saving you an average of $400-$600!
Transfers as per itinerary.
4 or 5 star hotels in downtown areas.
Transportation with luxury bus.
All breakfasts and all dinners. Dinners take place at upscale restaurants not at the hotel. (Except in the Holy Land, at the Shrines, or when there is a long day of travel and the circumstances necessitate it.) Wine included with all dinners.
All tips to driver, hotel, and tour guide.
Guided Tours and Tour Fees ~ Our tour guides are very caring, licensed, and well educated. Many of our guides have their PhD's.
Luggage handling (1 suitcase and 1 carry-on per person)
Single Supplement (as long as the passengers is willing to room with someone and allows us to provide them with a roommate. If the passenger wants a guaranteed room to of their own, then they have to pay the $900 single supplement)
Remember: Passengers will never be expected to pay extra for anything while on the trip ~ We always wait for passengers and never leave anyone behind.
Trip Does Not Include
Lunch
Trip Insurance. Work directly with Travel Guard to protect your investment and insure your money. There are different packages to choose from depending on what your travel needs are. Use the above link or the link right below the picture of the Pope on our home page to visit their site.
Steps for Registration
Call us (855) 842-8001 or register online with a credit card and pay your $500 deposit per person to save your spot. The $500 deposit is part of the total price of the trip
A $1,000 Airfare Deposit (AD) per person is due one month from the registration. The AD is paid ONLY in the form of Check (personal, money order, or bank check)
The balance is due 4 months before the trip departure date. The balance is paid ONLY in the form of Check (personal, money order, or bank check).
Mail all checks and correspondence to:
Proximo Travel
PO Box 3479
Worcester, MA 01613
NOTE: If you sign up for a trip within 4 months of the departure date, you pay the deposit of $500 with a credit card and the balance is required to be overnighted in the form of a personal check, money order, or bank check.
---
Hotels
Hotels listed below are our preferred hotels. If reservations cannot be made at one or more of these locations, a comparable hotel will be reserved. We only use 4 or 5 star accommodations.
Milan
Rome
San Giovanni Rotondo
Pompeii
Assisi
---
Trip Itinerary
December 26 - Washington, DC. Transatlantic Flight.
December 27 – Arrive Milan. Visit the grave of St. Gianna Barretta Mola at the Cemetary of Mesero (based upon early morning arrival) and then bus to Turin and see Frassati, Bosco, Savio. Mass at the Basilica of Our Lady Help of Christians in Turin. Bus back to Milan for dinner and overnight.
December 28 – Visit the Basilica of St. Ambrose (Mass) and then bus down to visit St. Augustine in Pavia, then to Bologna to visit St. Dominic at Basilica of San Domenico and the Church of Corpus Domini to see St. Catherine of Bolgona. Dinner in Bologna and then overnight near Rome.
December 29 – Early Departure. Visit the Colosseum and then St. John Lateran and Scala Sancta. Break for lunch and then visit the Catacombs. After the Catacombs head to St. Mary Major for Mass followed by dinner and overnight in Rome.
December 30 – Early start with Mass at St. Peter's(not included) followed by free time to walk around the Basilica, then tour of the Vatican Museums/Sistine Chapel, followed by free time to shop or to climb to the dome of St. Peter's and quick lunch. In the afternoon visit St. Bartholomew and the Gesu for Mass. Dinner and overnight in Rome.
December 31 – Start the day with St. Paul outside the Walls, then to Piazza Navona and the Pantheon, Santa Maria in Vallicella, Santa Maria sopra Minerva, Sant' Ignazio, St. Monica's tomb within Basilica of Sant' Agostino followed by dinner in the Piazza Navona area. Overnight in Rome.
January 1 – Depart Rome by 7:30am. Bus to Maria Goretti in Nettuno and then bus to Monte Cassino to visit Benedict and Scolastica, then to Mugnano del Cardinale to see St. Philomena, then to Pompei to the Madonna del Rosario Sanctuary and Bl. Bartolo Longo.Dinner and overnight in Pompei.
January 2 – Begin the day with St. Alphonsus Liguori in Pagnani and then travel to St. Matthew in Salerno, then visit Padre Pio Shrine and Monte San'Angelo (Cave of St. Michael). Dinner and overnight in San Giovanni Rotondo.
January 3 – Bus up the Adriatic Coast to Lanciano. Visit Lanciano, then to the Holy Face Sanctuary in Manoppello and then to Loreto. Dinner and overnight in Loreto.
January 4 – Start the day visiting the Holy House in Loreto, travel to Osimo for St. Joseph of Cupertino (patron saint of students). Then bus to Assisi to visit St. Mary of the Angels Basilica and spend time in Assisi. Lunch in Assisi(included). Dinner and overnight in Assisi.
January 5 – Visit the Basilica of St. Clare and the Basilica of St. Francis. Dinner and overnight in Assisi.
January 6 – Flight from Rome to Dulles, Washington, DC