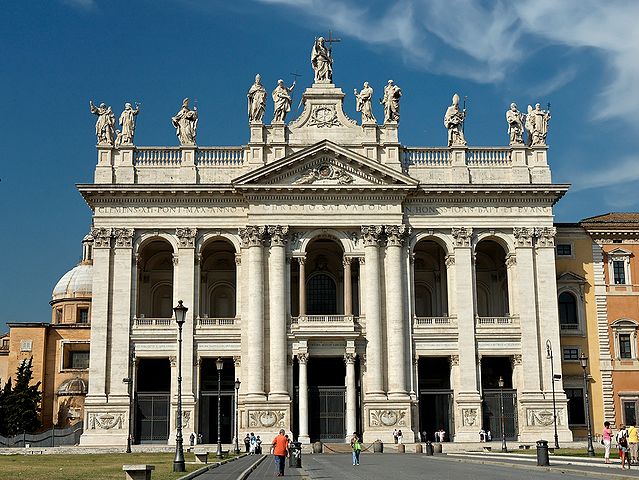 Roma • Asis
---
8 dias - Pasaje y todo incluido
There are no trip dates scheduled at this time.
Viaje Incluye

Vuelos pueden originar desde cualquier lugar en USA.
Habrá misas diarias pero no son obligatorios.
Impuestos de aeropuerto, cargos de seguridad y recargos de combustible ahorrándole un promedio $400-$600!
Las transferencias según el itinerario
Hoteles y Servicios Superiors de 4 o 5 Estrellas!
Transporte con autobús de lujo.
Todos los desayunos y todas cenas. Vino es incluido con todas las cenas.
Todas las propinas para el chofer, hotel, y guía de paseo.
Guided Tours y cargos Turísticos ~ Nuestros guías son muy cuidado, con licencia, y bien educada. Muchos de nuestros guías tienen su doctorado.
Single (siempre y cuando los pasajeros está dispuesta a habitación con alguien y nos permite brindarles un compañero de piso. Si el pasajero quiere una habitación garantizada al de los suyos, entonces tienen que pagar el $ 900 suplemento individual)
Manejo de equipaje (1 pieza por persona)
Recuerde: Nuestros viajes no son mas caros durante la alta temporada ~ Nunca esperamos de los pasajeros que paguen demás por cualquier cosa durante el viaje ~ Siempre esperamos a todos pasajeros y nunca dejamos atrás a ninguna persona.
El viaje no incluye
Almuerzo
Seguros de viaje
---
Hotels
Hotels listed below are our preferred hotels. If reservations cannot be made at one or more of these locations, a comparable hotel will be reserved. We only use 4 or 5 star accommodations.
Rome
---
Trip Itinerary
25 mayo: Salida de EE.UU..

26 de mayo: Llegada a Roma. Visita a la Basílica de St. Paul fuera de la pared donde está enterrado el cuerpo de St. Paul. Es la segunda basílica más grande de Roma y el quinto en el mundo. Vuelta a Santa María la Mayor, la Basílica principal dedicada a María en Roma. Vamos a ver los restos del pesebre de Jesús, la tumba de Bernini, los restos de San Mateo Evangelista, la tumba de San Jerónimo, y el icono más antiguo del mundo de la Virgen María pintada por San Lucas: el famoso Salus Populi Romani. A continuación, visita San Juan de Letrán, la primera basílica en ser construido en el Imperio Romano. Cena y alojamiento en Roma.

27 de mayo: Comience alrededor de las 9:00 am. Visita el Coliseo, el símbolo de la ciudad de Roma; un gran edificio que ha estado de pie desde tour 80 dC de las Catacumbas, donde fueron enterrados 500.000 personas. A las 5 pm celebrar el Diaconado Jubileo en las 7 iglesias de San Lorenzo. Cena y alojamiento en Roma.

28 mayo: De 8:00 am a 5:00 pm En las iglesias jubilares: Adoración eucarística y el Sacramento de la Reconciliación. Peregrinación a la Puerta Santa. A las 6:00 pm, los peregrinos caminarán a través de las puertas santas en la Basílica de San Pedro para escuchar la catequesis oficial sobre el tema El Diácono: Llamado al Servicio de la Caridad en la vida de la comunidad. Cena y alojamiento en Roma.

29 de mayo: 10:00 Asistir a la Santa Misa en la Plaza de San Pedro con Francisco, diáconos estará sentado en la parte delantera. A continuación, visita la Plaza de España. Este es el lugar donde los romanos colgaban fuera. A partir de ahí vamos a caminar a la Fontana de Trevi, y tener tiempo para ir de compras. Seguido de un paseo hasta el Panteón, el edificio funcional más antiguo del mundo, y luego a la gran lugar artístico de Piazza Navona alrededor de 16:30. Cena en la Plaza Navona. Vino blanco rojo y incluido. Vestido informal durante todo el día. Durante la noche en Roma.

30 de mayo: Comience el día alrededor de las 9:30 de la mañana, visitando San Pedro en el Vaticano, la Basílica más grande en el mundo. Ya habrá tiempo para la devoción privada y comercial antes del almuerzo. Por la tarde veremos los Museos Vaticanos y la Capilla Sixtina (Capilla privada del Papa). Pantalones largos, capris o faldas por debajo de la rodilla, hombros cubiertos. Tiempo para descansar antes de la cena en la zona del hotel. Vino blanco rojo y incluido. Durante la noche en Roma.

31 de mayo: Día de viaje a Asís. Ver las tumbas de San Francisco y Santa Clara; disfrutar de un tranquilo paseo por las calles de Asís. La cena en la Toscana. Durante la noche en Roma.

01 de junio: Nuestro bus privado nos lleva al aeropuerto de Roma para volar de regreso a EE.UU..