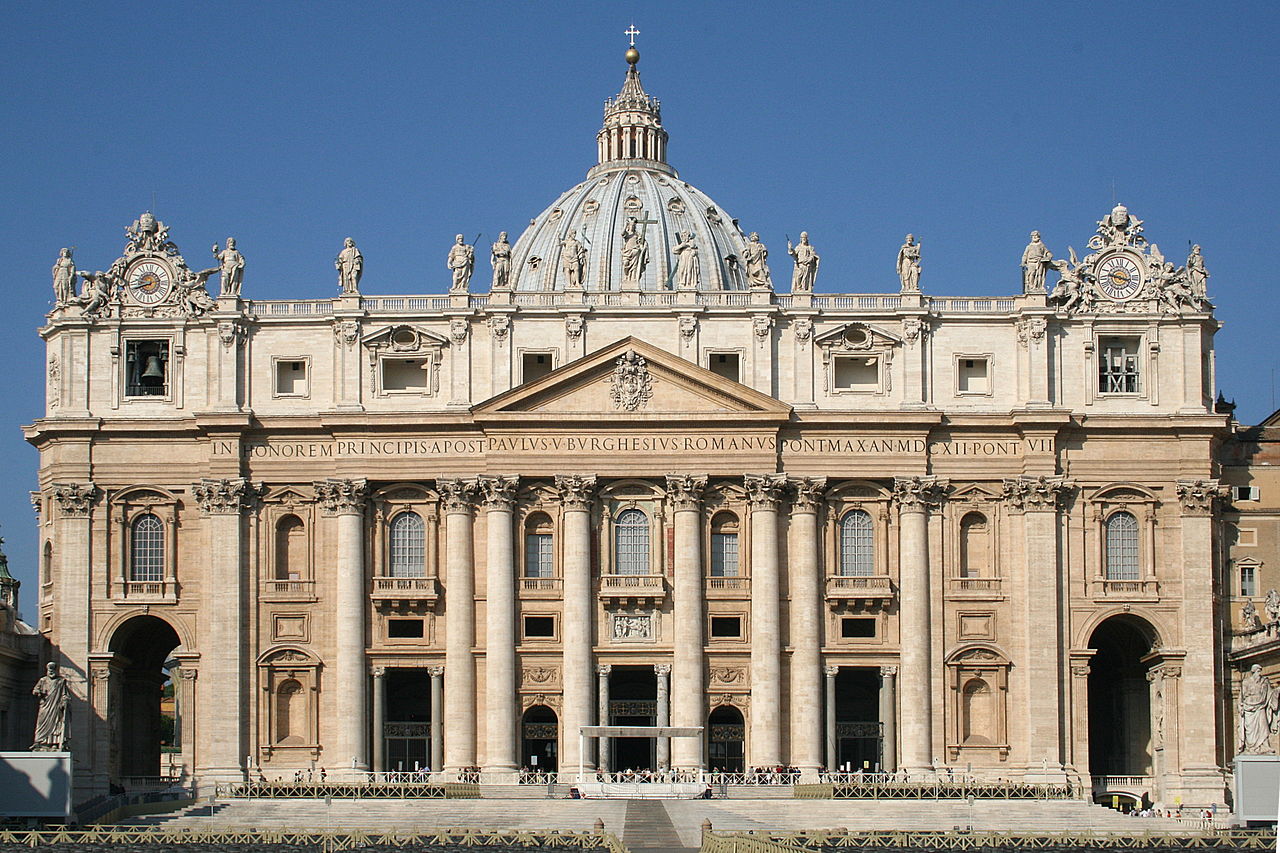 Rome • Assisi • Lanciano • Loreto • San Giovanni Rotondo • Gargano ~ St Michael's Cave • Pietrelcina
---
11 Days - Airfare included from anywhere in the US
There are no trip dates scheduled at this time.
Trip Includes
Flights from anywhere in the United States and flights between countries as per your itinerary. (all necessary flights on your trip are included)
Daily Mass is available but not mandatory. Proximo Travel always has one or more Catholic Priests accompanying the group as chaplain(s).
Airport Taxes, Security Fees & Fuel Surcharges Saving you an average of $400-$600!
Transfers as per itinerary.
4 or 5 star hotels in downtown areas.
Transportation with luxury bus.
All breakfasts and all dinners. Dinners take place at upscale restaurants not at the hotel. (Except in the Holy Land, at the Shrines, or when there is a long day of travel and the circumstances necessitate it.) Wine included with all dinners.
All tips to driver, hotel, and tour guide.
Guided Tours and Tour Fees ~ Our tour guides are very caring, licensed, and well educated. Many of our guides have their PhD's.
Luggage handling (1 suitcase and 1 carry-on per person)
Single Supplement (as long as the passengers is willing to room with someone and allows us to provide them with a roommate. If the passenger wants a guaranteed room to of their own, then they have to pay the $900 single supplement)
Remember: Passengers will never be expected to pay extra for anything while on the trip ~ We always wait for passengers and never leave anyone behind.
Trip Does Not Include
Lunch
Trip Insurance. Work directly with Travel Guard to protect your investment and insure your money. There are different packages to choose from depending on what your travel needs are. Use the above link or the link right below the picture of the Pope on our home page to visit their site.
Steps for Registration
Call us (855) 842-8001 or register online with a credit card and pay your $500 deposit per person to save your spot. The $500 deposit is part of the total price of the trip
A $1,000 Airfare Deposit (AD) per person is due one month from the registration. The AD is paid ONLY in the form of Check (personal, money order, or bank check)
The balance is due 4 months before the trip departure date. The balance is paid ONLY in the form of Check (personal, money order, or bank check).
Mail all checks and correspondence to:
Proximo Travel
PO Box 3479
Worcester, MA 01613
NOTE: If you sign up for a trip within 4 months of the departure date, you pay the deposit of $500 with a credit card and the balance is required to be overnighted in the form of a personal check, money order, or bank check.
---
Trip Itinerary
Superior 4 or 5 Star Hotels and Services!
Day 1: Depart from USA. Arrival next day.
Day 2: - Upon arrival at Rome airport, we are met by our driver and guide and transferred to our hotel. En route we stop at Saint Paul Outside the Walls to pass through the Holy Doors.
Day 3: After we pass through the Holy Doors at Saint Peters', we have a Panorama of Rome. We see the Coliseum, the Forum, the Monument to Victor Emmanuel and the Trevi Fountain. We stop at Saint John Lateran and Saint Mary Major to Pass through the Holy Doors.
Day 4: This morning we go to Saint Peters Square for the Canonization of Mother Teresa. After the ceremony you have free time to enjoy Rome on your own.
Day 5: Morning departure to Assisi. Upon arrival our first stop will be the Basilica of Santa Maria degli Angeli where we see the Porziuncola. It was here that Saint Francis died. After our visit, we continue to the upper city of Assisi where we visit to Basilicas of Saint Francis and Saint Clare and see the Tombs of the two saints.
Day 6: Today we visit the Church of San Damiano. The church and convent of San Damiano is where it all began in Assisi. It originally was a small Benedictine priory, dating back to 1030. In 1205, a young, restless, Francesco was praying before a 12thcentury painted crucifix. Suddenly Christ on the crucifix came to life and spoke to Francis, saying, "Rebuild my church." Francis took the command literally at first, reconstructing the little church with his own hands. The church later became a favorite retreat for Francis and it was here that he wrote the first draft of his celebrated "Canticle of the Creatures." Saint Clare, close friend of Francis, founded her Order of the Poor Clare's at San Damiano in 1212. She lived here most of her life as its abbess and passed away in an upstairs room on August 11, 1253. Her body was transferred a few years later to the Basilica of Saint Clare which was built in her honor.
Day 7: - This morning we head to the Adriatic Coast where we make our first stop at the Holy House of Loreto and then in lanciano where we see the Eucharistic Miracle. Dinner and overnight in Lanciano
Day 8: This morning we visit the Tomb of Padre Pio and the English Office where we hear more about the life of Padre Pio. This afternoon we visit Saint Michaels Cave. In the year 492 a man named Gargan was pasturing his large herds in the countryside. One day a bull fled into the mountain, where at first it could not be found. When its refuge in a cave was discovered, an arrow was shot into the cave, but the arrow returned to wound the one who had sent it. The local bishop of the region was consulted. He ordered three days of fasting and prayers. After three days, the Archangel Saint Michael appeared to the bishop and declared that the cavern was under his protection, and that God wanted it to be consecrated under his name and in honor of all the Holy Angels.
Day 9: Free day for private devotions. Dinner and overnight in San Giovanni Rotondo.
Day 10: - Morning departure to Rome. We start our journey to Rome with a visit of Pietrelcina birthplace of Padre Pio. We visit his home, the Church of Santa Ana, where he was baptized and we have Mass at Santa Maria degli Angeli. We stop at Piana Romana, where Padre Pio received the invisible stigmata and where his family's farm house is. After our visit, we continue for Rome.
Day 11: Fly back home.
Please note: We do our best to ensure that all sites listed in this itinerary will be seen. However, due to scheduling conflicts, or other circumstances beyond our control, sites may be visited on a different day than listed. If this happens it will also necessitate a change in the restaurant for dinner. However, we will never sacrifice the quality of the meal, all restaurants will meet Proximo Travel's very high standards. Since we have several different trip configurations touring at the same time, it is likely that groups on different tours will be combined when their itineraries overlap in certain areas. In addition, because of Jewish holidays and/or when the group is small, we may be able to add a few sites that are not on the itinerary. In order to do that, in some cases we might add one night in a certain hotel and take away a night from the other one. Sometimes because of the inconvenience of flight schedule, the group might stay the last night in Tel Aviv or in Haifa in order to avoid getting up way too early to get to the airport on time (Still five star hotel).