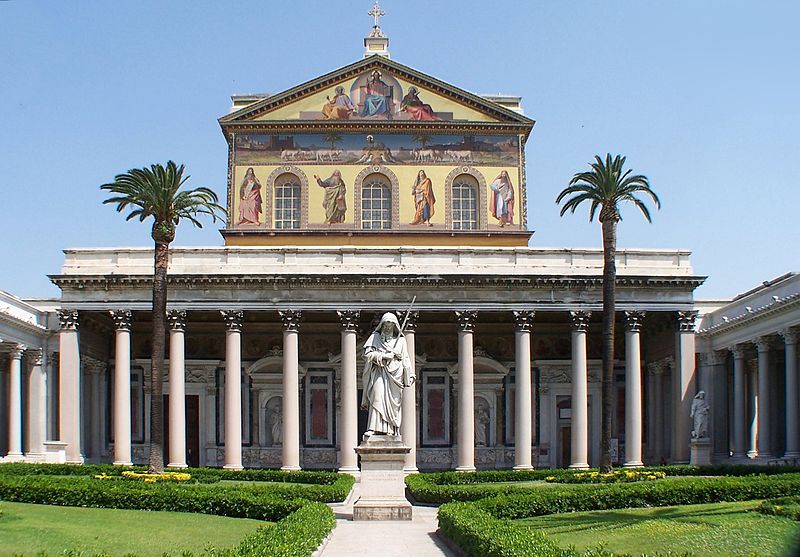 Rome • Tuscany • Florence • Assisi • Venice • San Gimignano
---
10 Days - Airfare and All Inclusive
There are no trip dates scheduled at this time.
Flights to Italy
Flights from your hometown! Flights can originate from anywhere in the continental USA, where published. You will know your flight information only after you pay your balance 120 days prior to departure. We use only reliable major airlines.
Trip Includes
Flights can originate from anywhere in the U.S. where published. (same price) There is no supplemental surcharge to fly from an airport near your home town!
Daily Mass is available but not mandatory. Proximo Travel always has one or more Catholic Priests accompanying the group as chaplain(s).
Airport Taxes, Security Fees & Fuel Surcharges Saving you an average of $400-$600!
Transfers as per itinerary.
4 or 5 star hotels in downtown areas.
Transportation with luxury bus.
All breakfasts and all dinners. Wine included with all dinners.
All tips to driver, hotel, and tour guide.
Guided Tours and Tour Fees ~ Our tour guides are very caring, licensed, and well educated. Many of our guides have their PhD's.
Luggage handling (1 piece per person)
Remember: Our trips are not more expensive during high season ~ Passengers will never be expected to pay extra for anything while on the trip ~ We always wait for passengers and never leave anyone behind.
Trip Does Not Include
Lunch
Trip Insurance
$400 surcharge for those flying from Hawaii, Alaska, or Puerto Rico
$900 Single Supplement ~ Traveling alone? No problem! Proximo Travel, LLC will be glad to place you with another passenger who is also traveling alone at no additional charge. If you want a guarantee of your own room for the entire trip then we offer the Single Supplement. By purchasing the Single Supplement, you are guaranteed your own room for the entire trip!
---
Hotels
Hotels listed below are our preferred hotels. If reservations cannot be made at one or more of these locations, a comparable hotel will be reserved. We only use 4 or 5 star accommodations.
Rome
Florence
---
Trip Itinerary
Day 1: Departure from USA to Rome.

Day 2: Arrival. Visit the Basilica of St. Paul outside the Wall where the body of St. Paul is buried. It is the 2nd largest basilica in Rome and the 5th in the world. Check in the hotel and rest for a few hours if time permits. Please note, check in at the hotel may be done before visiting the Basilica of St. Paul depending on time of arrival. In the afternoon, we will be visiting St. Mary Major, the main Basilica dedicated to Mary in Rome. We will see the remains of Jesus' manger, the tomb of Bernini, the remains of St. Matthew the Evangelist, the tomb of St. Jerome, and the oldest icon in the world of the Virgin Mary painted by St. Luke: the famous Salus Populi Romani. Casual dress. Dinner and overnight in Rome.

Day 3: Late Start. In the morning visit the Colosseum, the symbol of the city of Rome, is a great building that has been standing since 80 A.D. In the afternoon, go to St. John Lateran, the first Basilica ever to be built in the Roman Empire and then visit the Catacombs. The Catacombs are breathtaking. 500,000 people were buried there. Back at the hotel around 5:30 pm. Rest for an hour. Dinner around the hotel area at 6:45 pm. Red and white wine included. Overnight in Rome.

Day 4: Start the day by visiting the Vatican Museums, the Sistine Chapel (the Pope's private Chapel) and St. Peter's in the Vatican, the largest Basilica in the world. Long pants, capris, or skirts below the knee, shoulders covered. We will visit the Spanish Steps. This is the place where the Romans hung out. Walk to Trevi Fountain for lunch and shopping. Walk to Pantheon, the oldest functional building in the world and then to the great artistic place of Piazza Navona around 4:30 pm. Dinner at Piazza Navona. Red and white wine included. Casual Dress throughout the day. Overnight in Rome.

Day 5: Day of the Canonization. Free afternoon and evening. Dinner around the area of the hotel. Red and white wine included. Overnight in Rome.

Day 6: En route to Florence stop in Assisi. See the tombs of St. Francis and St. Clare; enjoy a peaceful walk on the streets of Assisi. Dinner in Assisi. Overnight in Florence.

Day 7: Tour of Venice: an amazing city built on water. Leave for Venice in the morning on our private bus. Estimated time of arrival is 11:00 am. Visit St. Mark's plaza. Optional: Gondola ride and shopping. Dinner in Tuscany at a local restaurant. Red and white wine included. Back to hotel 10:00 pm. Long pants if you intend to go inside St. Mark's. Casual dress if you intend to go on a Gondola ride or spend time shopping and visiting the beautiful streets and bridges of Venice. Overnight in Florence.

Day 8: Tour of Florence in the region of Tuscany. Tour of the Ponte Vecchio, Piazza della Signoria, the Uffizzi, Michelangelo's masterpiece, The David, Flea Market, Duomo (Cathedral), and the Baptistery. Tour Guide will show to those interested the location of the Basilica of San Lorenzo and the Medici Chapel (where the Medici family was buried), and Basilica della Santa Croce (where Michelangelo and 15 other glorious Italian artists and thinkers were buried). Dinner in Florence. Red and white wine included. Casual dress throughout the day. Overnight in Florence.

Day 9: After breakfast, we will visit the beautiful town of San Gimignano, best known for its towers. Free morning in San Gimignano and wine tasting in the afternoon. Dinner in San Gimignano. Overnight in Florence.

Day 10: Our private bus brings us to either the airport in Florence or Rome to fly back to the USA.

Please note: We do our best to ensure that all sites listed in this itinerary will be seen. However, due to scheduling conflicts, or other circumstances beyond our control, sites may be visited on a different day than listed. If this happens it will also necessitate a change in the restaurant for dinner. However, we will never sacrifice the quality of the meal, all restaurants will meet Proximo Travel's very high standards. Since we have several different trip configurations touring at the same time, it is likely that groups on different tours will be combined when their itineraries overlap in certain areas.