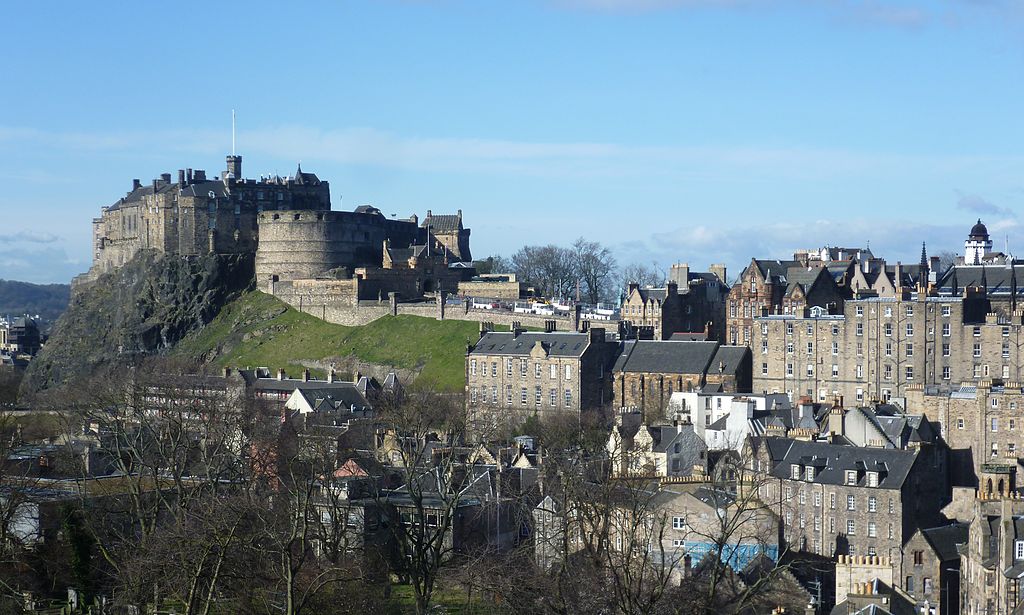 Edinburgh • Peterborough • Walsingham • Cambridgeshire • London • Salisbury • Birmingham • Oxford • Stratford
---
12 days ~ airfare and all inclusive
There are no trip dates scheduled at this time.
Trip Includes
Flights from anywhere in the United States and flights between countries as per your itinerary. (all necessary flights on your trip are included)
Daily Mass is available but not mandatory. Proximo Travel always has one or more Catholic Priests accompanying the group as chaplain(s).
Airport Taxes, Security Fees & Fuel Surcharges Saving you an average of $400-$600!
Transfers as per itinerary.
4 or 5 star hotels in downtown areas.
Transportation with luxury bus.
All breakfasts and all dinners. Wine included with all dinners.
All tips to driver, hotel, and tour guide.
Guided Tours and Tour Fees ~ Our tour guides are very caring, licensed, and well educated. Many of our guides have their PhD's.
Luggage handling (1 suitcase and 1 carry-on per person)
Single Supplement (as long as the passengers is willing to room with someone and allows us to provide them with a roommate. If the passenger wants a guaranteed room to of their own, then they have to pay the $900 single supplement)
Remember: Our trips are not more expensive during high season ~ Passengers will never be expected to pay extra for anything while on the trip ~ We always wait for passengers and never leave anyone behind.
Trip Does Not Include
---
Hotels
Hotels listed below are our preferred hotels. If reservations cannot be made at one or more of these locations, a comparable hotel will be reserved. We only use 4 or 5 star accommodations.
Edinburgh
London
---
Trip Itinerary
Day 1: (Sun, April 19) Departure from USA for arrival in Edinburgh the following day.

Day 2: (Mon, April 20) Upon arrival, visit Edinburgh Castle which commands a strategic position on Castlerock, overlooking the city, and dominates the skyline. Visit the Palace of Holyrood House, the Queen's home while in Edinburgh, and St. Giles Cathedral with its famous Thistle Chapel. See the Scott Monument, prestigious Edinburgh University, Greyfriars and the Mound. Dinner and overnight in Edinburgh.

Day 3: (Tues, April 21) After breakfast, board a train for a 9:30am departure to Peterborough with arrival at 1:00pm. We board the luxury bus and drive to Walsingham, known as England's Nazareth. We visit the remnants of the former priory and its church; today there is once more a place of pilgrimage with an Anglican shrine Church built in 1931. A few miles away, Roman Catholics consecrated the Slipper Chapel in a 14th century building, taking its name from the age old custom of removing one's shoes a mile or so before reaching the Shrine. Dinner and overnight are at the local hotel.

Day 4: (Wed, April 22) After breakfast, we depart the Walsingham area and drive through rural Norfolk into the county of Cambridgeshire. In Ely, we stop to visit the magnificent Cathedral. In 673, St. Etheldreda, Queen of Northumbria, founded a monastery in the center of the Fens on the Isle of Ely where she was Abbess until her death in 679. Some 400 years later, in 1081, work on the present building was begun under the guidance of Abbott Simeon. It was completed in 1189 and the Cathedral now stands as a remarkable example of Romanesque architecture. We then drive to the world famous university town of Cambridge with its stately colleges and the River Cam. Our walking tour will introduce us to the University and we will be able to watch as the lazy punts glide down the river, visit Kings College (if open) and view some of the other colleges and their gorgeous gardens as well as "The Backs". Dinner and overnight in London.

Day 5: (Thurs, April 23) After breakfast we will enjoy a city sightseeing tour which will include Mayfair, Piccadilly, Trafalgar Square, Buckingham Palace and the Changing of the Guard ceremony (if held), the Houses of Parliament and Big Ben. A highlight will be a visit to the impressive Westminster Abbey and then Westminster Cathedral, the Catholic Cathedral of London. Free afternoon to visit an art gallery or museum, shop or stroll in one of London's many beautiful parks. Dinner and overnight in London.

Day 6: (Fri, April 24) Free day in London. Dinner and overnight in London.

Day 7: (Sat, April 25) After breakfast, we drive out of London and through the Kentish countryside to Canterbury, the most important ancient city in England and traditional home of the Archbishop of Canterbury. In 1170, Thomas a Beckett was murdered in his own cathedral by the Knights of Henry II; he was canonized shortly after and for centuries pilgrims have flocked to his shrine. As well as a detailed visit to the Cathedral, we will also see the fine medieval walls of the city before driving to Chartwell, the family home of Sir Winston Churchill. He bought the estate in 1922 and, except for the war years, spent as much time as he could here. Rooms in the house reflect the heyday of the family's life at Chartwell in the 1920's and 30's, while fresh flowers, daily newspapers and the occasional cigar add their special atmosphere. We visit the house, gardens and studio. Dinner and overnight in London.

Day 8: (Sun, April 26) After breakfast, begin the morning with Mass at the Shrine of the Sacred Heart & Tyburn Martyrs in Hyde Park Place. Then we head towards Salisbury to visit the Shrine of Cardinal John Henry Newman. Dinner and overnight in London.

Day 9: (Mon, April 27) After breakfast, we drive out of London and head westwards to Stonehenge to visit the ancient monoliths placed in position nearly 2000 years before the birth of Christ and which were once used to calculate the eclipses and equinoxes. Next we will travel to Winchester Cathedral. It was also built as a Catholic church became Church of England under Henry VIII, returned to Roman Catholicism by Henry's daughter, Mary Tudor, who married her Spanish husband here, but has since returned to the Church of England. One of the largest cathedrals in England, Winchester is part of a former monastic settlement originally founded by the Benedictines in 642. Elements of the monastic buildings may still be traced throughout the Cathedral Close. Dinner and overnight in London.

Day 10: (Tues, April 28) After breakfast, visit Highclere Castle ~ one of England's most beautiful Victorian castles set amidst 1,000 acres of spectacular parkland. This is the place that Downton Abbey is filmed. Dinner and overnight in London.

Day 11: (Wed, April 29) This morning we travel to Oxford, "city of dreaming spires", centre of scholarship for over 1000 years. We visit the ancient university and hear about its history and traditions. Then we head into the beautiful and enchanting area of the Cotswolds, passing through the villages of Mickleton, Chipping Camden and Moreton in Marsh. We continue to Stratford-upon-Avon, where we visit Shakespeare's Birthplace and Anne Hathaway's Cottage, the birthplace of his wife. Dinner and overnight in London.

Day 12: (Thurs, April 30) Early morning departure for the USA.

Please note: We do our best to ensure that all sites listed in this itinerary will be seen. However, due to scheduling conflicts, or other circumstances beyond our control, sites may be visited on a different day than listed. If this happens it will also necessitate a change in the restaurant for dinner. However, we will never sacrifice the quality of the meal, all restaurants will meet Proximo Travel's very high standards. Since we have several different trip configurations touring at the same time, it is likely that groups on different tours will be combined when their itineraries overlap in certain areas.