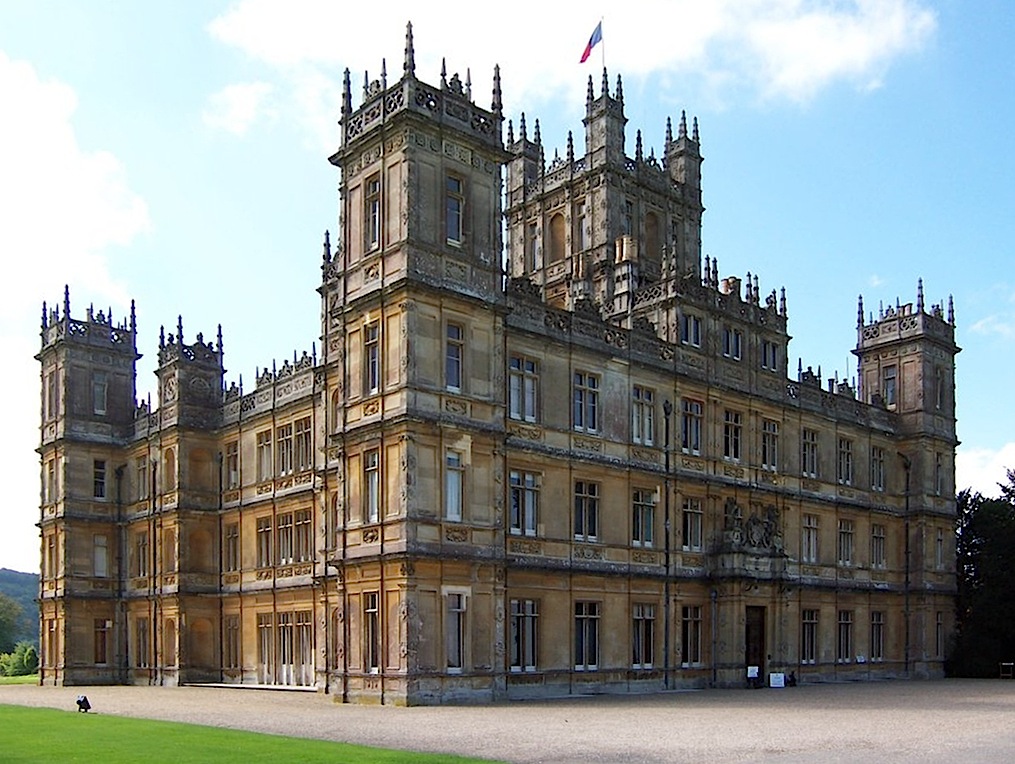 Oxford • Stratford-upon-Avon • Bristol • Cardiff • Bath • London • Canterbury • Walsingham • Cambridge
---
10 Days ~ Airfare included from anywhere in the U.S.
There are no trip dates scheduled at this time.
Trip Includes
Flights from anywhere in the United States and flights between countries as per your itinerary. (all necessary flights on your trip are included)
Daily Mass
Airport Taxes, Security Fees & Fuel Surcharges Saving you an average of $400-$600!
Transfers as per itinerary.
4 or 5 star hotels in downtown areas.
Transportation with luxury bus.
All breakfasts and dinners as described in the itinerary only. Dinners take place at upscale restaurants not at the hotel. Wine included with all dinners.
All tips to driver, hotel, and tour guide.
Guided Tours and Tour Fees ~ Our tour guides are very caring, licensed, and well educated. Many of our guides have their PhD's.
Luggage handling (1 suitcase and 1 carry-on per person)
Single Supplement (as long as the passengers is willing to room with someone and allows us to provide them with a roommate. If the passenger wants a guaranteed room to of their own, then they have to pay the $900 single supplement)
Remember: Our trips are not more expensive during high season ~ Passengers will never be expected to pay extra for anything while on the trip ~ We always wait for passengers and never leave anyone behind.
Trip Does Not Include
---
Trip Itinerary
Day 1: Depart from the USA.

Day 2: Arrival in London. You will be met by the tour guide and we're off to Oxford, "city of dreaming spires", where Thomas More studied for two years. We will have a tour of the ancient university and hear about its history and traditions and see the stained glass window of More to the left of the High Table when approaching from the entrance of the magnificent dining hall of Christ Church. The balance of the afternoon is at your leisure, dinner will be on your own, and overnight in Oxford (60 miles)

Day 3: After breakfast, we head into the beautiful and enchanting area of the Cotswolds, passing through the villages of Mickleton, Chipping Camden and Moreton in Marsh. Make a stop in Shakespeare's hometown, Stratford-upon-Avon. Upon arrival, your guide will take you on an informative tour of the main sights, including the Royal Shakespeare Theatre. Your tour will include visits to Shakespeare's birthplace, where Shakespeare was born in 1564, and Anne Hathaway's Cottage, the birthplace of his wife. In the late afternoon we'll go on to Bristol, dinner and overnight. (123 miles)

Day 4: Visit Cardiff Castle, Wales is known as the land of castles, so it should come as no surprise that you'll find a castle in the middle of the capital city. Cardiff Castle is home to 2,000 years of history, from the arrival of the Romans, through to the Norman Conquest and the Victorian rule. In the afternoon we're off to the beautiful Georgian town of Bath where we will visit Downside Monastery which has been described as "the most splendid demonstration of the renaissance of Roman Catholicism in England".Monks from the monastery of St. Gregory's, Douai came to Downside in 1814. The Monastery was completed in 1876 and the Abbey Church in 1925. Some of the community are employed outside the Monastery with parish work, as well as the school for boys connected with the Monastery. We continue with a city tour of Bath, including the ancient Roman baths. We'll return to Bristol for dinner and overnight. (113 miles)

Day 5: On our way to London, we visit Stonehenge to see the ancient monoliths placed in position nearly 2000 years before the birth of Christ and which were once used to calculate the eclipses and equinoxes. Next, visit Highclere Castle ~ one of England's most beautiful Victorian castles set amidst 1,000 acres of spectacular parkland. This is the place that Downton Abbey is filmed. Our final, excursion is to Winchester Cathedral. It was built as a Catholic church, became Church of England under Henry VIII, returned to Roman Catholicism by Henry's daughter, Mary Tudor, who married her Spanish husband here, but has since returned to the Church of England. One of the largest cathedrals in England, Winchester is part of a former monastic settlement originally founded by the Benedictines in 642. Elements of the monastic buildings may still be traced throughout the Cathedral Close. Overnight in London. (167 miles)

Day 6: We start our morning with Mass at the Shrine of the Sacred Heart & Tyburn Martyrs in Hyde Park Place. We then continue with our morning city sightseeing tour which will include Westminster Cathedral, the Catholic Cathedral of London, Buckingham Palace and the Changing of the Guard ceremony (if held), and Piccadilly. We will then proceed to the impressive Westminster Abbey and then Big Ben. We continue to the Tower of London where Thomas More was imprisoned in the Bell Tower for more than a year for refusing to swear to the Act of Succession and the Oath of Supremacy. He was found guilty of treason and beheaded on Tower Hill. His final words were, "The King's good servant, but God's First". In the afternoon, we visit Windsor Castle, built by William the Conqueror, who invaded England in 1066. Return to London for dinner and overnight. (50 miles)

Day 7: Free day in London. This evening we have dinner at a local London restaurant and we attend a Shakespeare play at the Globe Theatre. Overnight in London.

Day 8: This morning after breakfast, we drive out of London and through the Kentish countryside to Canterbury, the most important ancient city in England and traditional home of the Archbishop of Canterbury. In 1170, Thomas a Beckett was murdered in his own cathedral by the Knights of Henry II; he was canonized shortly after and for centuries pilgrims have flocked to his shrine. The shrine of Thomas Becket was destroyed by Henry VIII, three years after More's execution. We will see where Thomas More's eldest daughter Meg and her husband William Roper lived, opposite St. Dunstan's Church. The Roper family vault is where Thomas More's head is buried. His daughter retrieved it after it was displayed on Tower Bridge. As well as a detailed visit to the Cathedral, we will also see the fine medieval walls of the city before returning to London for the evening. (120 miles)

Day 9: Our Lady of Walsingham, England's Nazareth. From the beginning of time some places have been regarded as especially holy; places of mystery and atmosphere. Walsingham in England has been such a place for almost a thousand years since Richeldis de Faverches was inspired by Mary to build a Shrine in perpetual memorial of the Annunciation. One of the greatest Shrines in Medieval Christendom – when travel to the Holy Land was virtually impossible – the original Shrine was destroyed at the Reformation. Many barren years passed until the Slipper Chapel, a 14th century wayside pilgrim chapel, was restored and pilgrimage to Walsingham began once more. In 1934, the English Bishops named the Slipper Chapel, the Roman Catholic National Shrine of Our Lady. On the way back to London spend the afternoon in Cambridge. Dinner in Cambridge and overnight in London. (248 miles)

Day 10: Our bus brings us to the airport in London to fly back to the USA

Please note: We do our best to ensure that all sites listed in this itinerary will be seen. However, due to scheduling conflicts, or other circumstances beyond our control, sites may be visited on a different day than listed. If this happens it will also necessitate a change in the restaurant for dinner. However, we will never sacrifice the quality of the meal, all restaurants will meet Proximo Travel's very high standards.