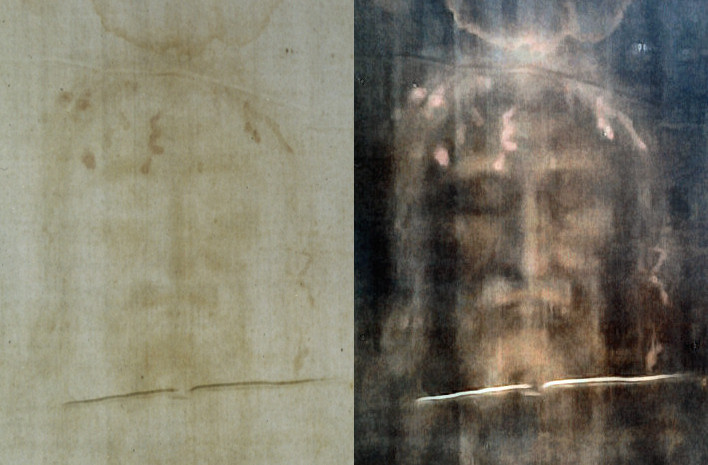 Cinque Terre • Alba • Turin • Milan • Lake Como • Lugano • Verona • Padua • Venice
---
15 Days ~ Airfare included from anywhere in the U.S.
There are no trip dates scheduled at this time.
Trip Includes
Flights from anywhere in the United States and flights between countries as per your itinerary. (all necessary flights on your trip are included)
Airport Taxes, Security Fees & Fuel Surcharges Saving you an average of $400-$600!
Transfers as per itinerary.
4 or 5 star hotels in downtown areas.
Sunday Mass
Transportation
All breakfasts and dinners
All tips to driver, hotel, and tour guide.
Guided Tours and Tour Fees ~ Our tour guides are very caring, licensed, and well educated. Many of our guides have their PhD's.
Luggage handling (1 suitcase and 1 carry-on per person)
Single Supplement (as long as the passengers is willing to room with someone and allows us to provide them with a roommate. If the passenger wants a guaranteed room to of their own, then they have to pay the $900 single supplement)
Remember: Our trips are not more expensive during high season ~ Passengers will never be expected to pay extra for anything while on the trip ~ We always wait for passengers and never leave anyone behind.
Trip Does Not Include
---
Trip Itinerary
Day 1: Fly from your hometown to Genoa, Italy.

Day 2-3: Arrival in Italy. You will be met by your tour guide and procede to Cinque Terre, which is also known as "Five Lands" composed of five villages: Monterosso al Mare, Vernazza, Corniglia, Manarola, and Riomaggiore. Visit the Church of San Lorenzo which is dedicated to the Nativity of the Virgin Mary. Take a 1-hour boat tour along the coast of Cinque Terre with Angelo's Boat Tours either as a sunset tour or lunch tour ~ optional tour at additional cost. Dinner and overnight in the Cinque Terre region.

Day 4: Travel from Cinque Terre to Alba and check into the hotel and meet the local truffle hunter, who will explain the logistics of your tour and accompany you on your truffle hunt. In the afternoon, you will learn all about one of this region's most famous specialties, the truffle. "What Is a Truffle? How Is a Truffle Found? What Techniques Does a Truffle Expert Use?" After this short introduction, you will venture into the woods with thetrifolau (truffle hunter) and his dog, to put your newfound knowledge to the test and find your own little nugget of white gold! Next you will visit a local farm and taste some of their products, which might include delectable cheeses and succulent salamis, accompanied by a good local vintage. Dinner and overnight in Alba.

Day 5: This morning you set out for Grinzane Cavour, one of the most picturesque castles in Piedmont. The vast interior of this fortress is now a museum dedicated to wine and the traditions of farming. Continue on to the hill town of La Morra, where you'll have time to visit the wine shops and have a bite of lunch on your own. Your next destination is the town of Barolo, where you'll tour a historic winery that produces 1,500,000 bottles of Barolo, Barbaresco, Nebbiolo d'Alba, Barbera d'Alba, Dolcetto d'Alba, Roero Arneis, Gavi, Moscato d'Asti and Brachetto d'Acqui. After the tour you will taste some of these classic Piedmont vintages. Return to Alba, for dinner and overnight.

Day 6: Today's excursion takes you to Canelli, a delightful hill town that is a candidate to become a UNESCO World Heritage Site because of its "underground cathedrals," 13km of soaring cellars where millions of bottles of sparkling wine are left to ferment. Here you will visit a family winery that is on the cutting edge of the modern wine revolution. Founded several generations ago, it is now brilliantly combining age-old traditions with state-of-the-art innovation, and you will taste some of their prized creations. Continue on to the village of Grillano, where you will tour a completely different kind of winery, set within a gracious 19th-century mansion. This tour also culminates with a wine tasting. Your next destination is Tagliolo Castle, whose main structure dates back to the year 1000. Wine has been produced here for the last 600 years, and you will enjoy a tour and tasting of their very singular vintages. On you go, to Trisobbio, perhaps the most spectacular castle yet! This one actually forms its very own town, with origins as early as the Etruscans. After a tour of the castle, drive to Turin for dinner and overnight.

Day 7: This morning begin with the Holy Shroud, whose last public display was April-May 2010, continue on to see the cathedral and museum. For the rest of the day explore the city's major monuments and Piazza Castello with its beautiful buildings. Dinner and overnight in Turin.

Day 8: Drive to Milan. Visit the Duomo and enjoy a tour of the Last Supper of Leonardo DaVinci and free time in the fashion plaza. Dinner in Milan before continuing on to Como. Late arrival and overnight in Como.

Day 9: Visit Switzerland and the capital of the Italian section: Lugano. Spend the morning and most of the afternoon in Switzerland and then off to the beautiful Lake Como. Go on a boat ride and see the different towns surrounding Como. Dinner and overnight in Lake Como.

Day 10: Free day to enjoy Lake Como at your leisure. Dinner and ovevnight in Lake Como.

Day 11: Today travel to Verona, the city of Shakespeare's Romeo and Juliet. Your tour of the city includes the arena, Juliet's balcony, the Cathedral, San Zeno Church, Piazza delle Erbe, Castelvecchio, and the Scaligero bridge. Free afternoon, then dinner and overnight in Verona.

Day 12: This morning we will depart for Venice. Enroute we will stop in Padua. Walking tour will include the Basilica and Cathedral as well as other sites and time to explore on your own. Dinner in Padua before departing for Venice for overnight.

Day 13-14: Full day to explore and enjoy Venice on your own. Dinner and overnight in Venice.

Day 15: Fly from Venice back to the USA.