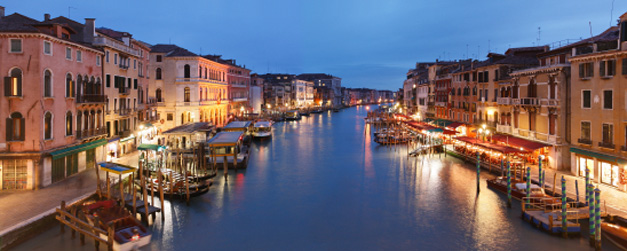 Venice • Florence • Siena • Cinque Terre • Rome • Pompeii • Sorrento • Reggio Calabria • Mount Etna • Catania • Taormina • Campofelice di Rocella • Syracuse
---
15 Days - Airfare included from anywhere in the U.S.
There are no trip dates scheduled at this time.
Trip Includes
Flights from anywhere in the United States and flights between countries as per your itinerary. (all necessary flights on your trip are included). The flights are already determined by the Leta family.
Airport Taxes, Security Fees & Fuel Surcharges Saving you an average of $400-$600!
Transfers as per itinerary.
All children under 2 years travel for free.
4 or 5 star hotels in downtown areas.
Transportation with luxury bus.
All breakfasts and all dinners. Dinners take place at upscale restaurants not at the hotel. Red and White Wine included.
All tips to driver, hotel, and tour guide.
Guided Tours (Eleonora Maiani is the tour guide) and Tour Fees ~ Our tour guides are very caring, licensed, and well educated. Many of our guides have their PhD's.
Luggage handling (1 suitcase and 1 carry-on per person)
Single Supplement (as long as the passengers is willing to room with someone and allows us to provide them with a roommate. If the passenger wants a guaranteed room to of their own, then they have to pay the $900 single supplement)
Remember: Passengers will never be expected to pay extra for anything while on the trip ~ We always wait for passengers and never leave anyone behind.
Trip Does Not Include
Lunch
Trip Insurance
First Class tickets for Mr. and Mrs. Leta with a flat fee of $4,000 per person using the flights provided by Mr. Leta
---
Hotels
Hotels listed below are our preferred hotels. If reservations cannot be made at one or more of these locations, a comparable hotel will be reserved. We only use 4 or 5 star accommodations.
Venice
Florence
Rome
Sorrento
Taormina
---
Trip Itinerary
June 30: Depart from the USA on your flight to Venice, Italy.

July 1: Arrival in Venice, check-in to your hotel, have time to rest and the balance of your day is at leisure. (Optional tour to Padua is available if interested) Dinner and overnight in Venice.

July 2: Full day to enjoy Venice, an amazing city built on water. Visit St. Mark's Basilica and plaza. Enjoy a Gondola ride (additional charge) or shopping. Casual dress throughout the day as you explore the narrow streets and bridges of Venice. Long pants if you intend to visit St. Mark's Basilica. Dinner and overnight in Venice. Optional: For those who wish to visit Padua, the tour is available and included.

July 3: After breakfast depart for Florence: We will join Chef Luciano at the Mercato Centrale to select the items for our cooking class. Along the way, Chef will tell you how to select the best meat and the freshest fish as well as truffles and other Tuscan delicacies. After we complete our shopping you will travel to a 13th century Tuscan villa, put on your apron and being preparing our menu for the day. Learn to prepare fresh pasta and focaccia. The remainder of the 5-course dinner menu will depend on what is in season, but whatever it is, you will enjoy it with Chianti produced on the estate, lots of laughter and fun. You will leave the class "stuffed" and armed with new recipes and a knowledge of Tuscan food and customs that will impress your friends at your next Italian dinner party.

July 4: Tour of Florence in the region of Tuscany. Tour of the Ponte Vecchio, Piazza della Signoria, Palazzo Vecchio, the Uffizzi, open air Market, Duomo (Cathedral), Michelangelo's masterpiece, the David. Dinner and overnight in Florence.

July 5: Secure tour of Cinque Terre no matter how many people attend. (optional: Tuscan countryside wine tasting available and included). Dinner and overnight in Florence.

July 6: On the way to Rome visit Siena, medieval city with its center gathered within ancient walls which hold beautiful monuments and museums. Visit the Piazza del Campo, Palazzo Comunale and Torre del Mangia. Visit the Duomo which is a majestic example of Romanesque-Gothic Style. Then visit the Spanish Steps. This is the place where the Romans hung out. From there we will walk to Trevi Fountain, and have time for shopping. Followed by a walk to the great artistic place of Piazza Navona. Dinner at Piazza Navona. Red and white wine included. Casual Dress throughout the day. Overnight in Rome.

July 7: Start the day around 9:30 am, by visiting St. Peter's in the Vatican, the largest Basilica in the world. Tour the Vatican Museums, and the Sistine Chapel (the Pope's private Chapel ~ no age restriction). Long pants, capris, or skirts below the knee, shoulders covered. In the afternoon, visit the Colosseum and the Forum Romanum, the symbol of the city of Rome; a great building that has been standing since 80 A.D. Dinner and overnight in Rome.

July 8: Full day at your leisure in Rome to meet up with your relatives. (optional: tour of the Scavi. Ms. Paula Brown will secure tickets to those interested). Dinner and overnight in Rome..

July 9: After breakfast check-out of the hotel in Rome. Drive to the great town of Sorrento. Visiting Pompeii is optional. Optional also sunset boat ride in Sorrento. Dinner and overnight in Sorrento.

July 10: Fly from Naples to Palermo with the tour guide. Dinner and overnight in Palermo.

July 11: Tour of Palermo by bus. En route to Taormina, visit Campofelice Di Rocccella. Dinner and overnight in Taormina.

July 12: Visit the incredible city of Taormina. It is considered by many the most beautiful city of Italy. Dinner and overnight in Taormina.

July 13: Drive to Syracuse. Visit the archaeological area and the famous Greek theater. Visit to the Duomo (Cathedral). The building contains influences from various cultures within its wall: Greek, Byzantine, Arabic, and the Norman Church of Santa Lucia. The church stands on the site where, so the legend goes, Syracuse's patron saint was martyred. Return to Taormina for dinner and overnight stay. Optional a visit to Messina and Reggio Calabria or to Mount Etna.

July 14: Private bus to Catania airport and departure from Italy back to USA.

Please Note: We do our best to ensure that all sites listed in this itinerary will be seen. However, due to scheduling conflicts, or other circumstances beyond our control, sites may be visited on a different day than listed. If this happens it will also necessitate a change in the restaurant for dinner. However, we will never sacrifice the quality of the meal, all restaurants will meet Proximo Travel's very high standards. Since we have several different trip configurations touring at the same time, it is likely that groups on different tours will be combined when their itineraries overlap in certain areas.