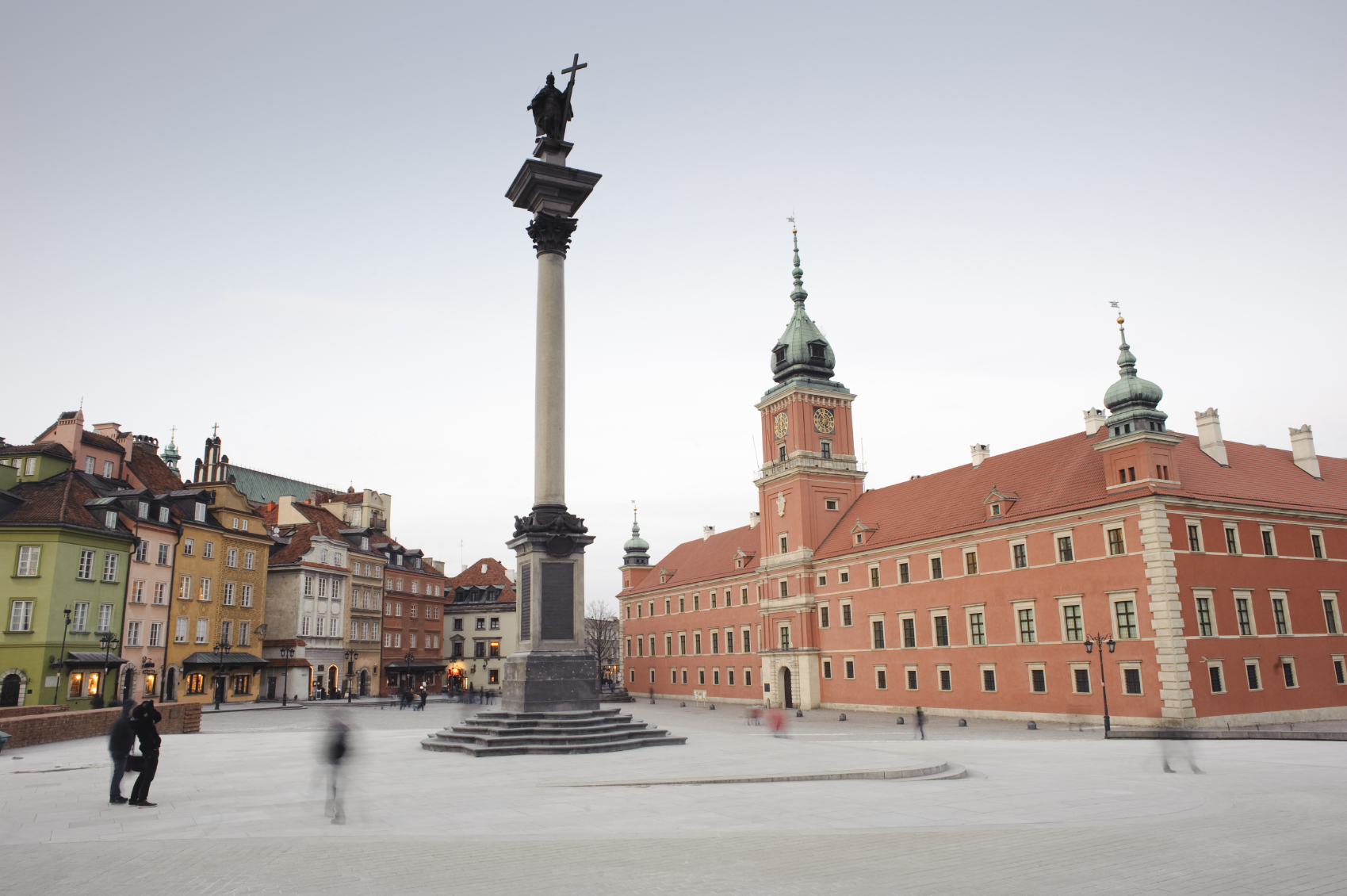 Krakow • Lagiewniki • Wadowice • Auschwitz • Zakopane • Czestochowa • Warsaw • Lichen • Gdansk • Torun • and More...
---
13 Days-Airfare Included from anywhere in the US
There are no trip dates scheduled at this time.
Trip Includes
Flights from anywhere in the United States and flights between countries as per your itinerary. (all necessary flights on your trip are included)
Daily Mass is available but not mandatory. Proximo Travel always has one or more Catholic Priests accompanying the group as chaplain(s).
Airport Taxes, Security Fees & Fuel Surcharges Saving you an average of $400-$600!
Transfers as per itinerary.
4 or 5 star hotels in downtown areas.
Transportation with luxury bus.
All breakfasts and all dinners. Dinners take place at upscale restaurants not at the hotel. (Except in the Holy Land, at the Shrines, or when there is a long day of travel and the circumstances necessitate it.) Wine included with all dinners.
All tips to driver, hotel, and tour guide.
Guided Tours and Tour Fees ~ Our tour guides are very caring, licensed, and well educated. Many of our guides have their PhD's.
Luggage handling (1 suitcase and 1 carry-on per person)
Single Supplement (as long as the passengers is willing to room with someone and allows us to provide them with a roommate. If the passenger wants a guaranteed room to of their own, then they have to pay the $900 single supplement)
Remember: Our trips are not more expensive during high season ~ Passengers will never be expected to pay extra for anything while on the trip ~ We always wait for passengers and never leave anyone behind.
Trip Does Not Include
Lunch
Trip Insurance. Work directly with Travel Guard to protect your investment and insure your money. There are different packages to choose from depending on what your travel needs are. Use the above link or the link right below the picture of the Pope on our home page to visit their site.
Steps for Registration
Call us (855) 842-8001 or register online with a credit card and pay your $500 deposit per person to save your spot. The $500 deposit is part of the total price of the trip
A $1,000 Airfare Deposit (AD) per person is due one month from the registration. The AD is paid ONLY in the form of Check (personal, money order, or bank check)
The balance is due 4 months before the trip departure date. The balance is paid ONLY in the form of Check (personal, money order, or bank check).
Mail all checks and correspondence to:

Proximo Travel
PO Box 3479
Worcester, MA 01613

NOTE: If you sign up for a trip within 4 months of the departure date, you pay the deposit of $500 with a credit card and the balance is required to be overnighted in the form of a personal check, money order, or bank check.
---
Trip Itinerary
September 26: Departure from USA to Krakow. Dinner and Breakfast will be served in-flight.

September 27: Early morning arrival. Rest a bit. Depart for Lagiewniki which is the capital of the Divine Mercy where Christ Himself wished to pass on to our generation, through the mediation of St. Faustina. The Sanctuary houses grace-working images of Merciful Jesus and the relics of St. Faustina. Visit the Shrine of Divine Mercy, St. Faustina's convent chapel, and her tomb. See the displayed relic of Blessed Pope John Paul II where his robe contains the blood stain from when he was shot in 1981. Spend time in personal reflection and devotion before returning to Krakow for dinner and overnight.

September 28: After breakfast depart for Wadowice, the birthplace of Karol Wojtyla. Visit the church he was to have attended and was baptized as a child. After lunch drive to the Bernadine Monastery in Kawalaria Zebrzydowska. An area of 43 chapels and shrines in only 4 km honoring the Way of the Cross, the Mysteries of the Holy Rosary and the Seven Sorrows of Mary. Dinner and overnight in Krakow.

September 29: After breakfast, take a tour of Wawel Royal Castle. Then descend into the underground chambers of the Wieliczka Salt Mines for an unparalleled tour of the medieval galleries and halls carved out of rocks and salt deposits. Dinner and overnight in Krakow.

September 30: After breakfast, off to Auschwitz where you will visit the impressive Holocaust Memorial. Visit to the cell of St Maximilian Kolbe and Martyrdom Museum. Dinner and overnight in Krakow.

October 1: After breakfast, travel to Zakopane, Visit the resort village nestled in the splendor of the Tatras region. Walk one of John Paul II's walking trails of the Zakopane region, beautifully situated within the Tatras Mountains in the valley between Gubalowka and Giewont. Admire picturesque landscapes of Poland's highest mountains and visit the Hermitage of St. Brother Albert, founder of the Albertines Order. Dinner and overnight in Krakow.

October 2: After breakfast, take a bus ride north to Czestochowa. Visit Our Lady of Czestochowa, and the Jasna Gora Monastery, Poland's biggest pilgrimage place known as the Black Madonna Shrine, worshipped and frequently visited by Pope John Paul II during his several pilgrimages to his home country. Holy mass in the Pauline Monastery. Drive to Warsaw. Dinner and overnight in Warsaw.

October 3: After breakfast, Mass will be at St. James Church, the church of St. Faustina when she arrived in Warsaw. Pass through the infamous Warsaw Ghetto area, along the Royal Route with its aristocratic mansions, and see the Old Town and the Royal Castle. Wander around the Old Town perfectly reconstructed so that the houses still lean on one another as if with age. Lovely cafes edge the central square; sit and watch the world go by surrounded by the multi-colored buildings, imagining life here before WWII. Tour the Royal Castle another reconstruction but with much of the original furniture, which was saved. In front is grand Castle Square, used for speech-making and by local skateboarders, performers etc. See Zymunt's Column, an original 17th century memorial to a Polish King, and wander down Royal Route which becomes Nowy Swiat. This is the main shopping street and also has lovely cafes. Dinner and overnight in Warsaw.

October 4: Today begin by visiting St Stanislaw Kostka Church where the famous Polish priest killed by communists Jerzy Popieluszko used to work - Holy Mass at the church. Visit the Warsaw Uprising Museum. The modern interactive museum has exhibits that clearly show the damage and suffering during the Nazi-occupation. Walking around the area that was the Warsaw Ghetto there is still evidence of the damage to buildings. In happier times, the city was the birthplace of Chopin and there is a monument to the composer in Lazienki Park. The original 1926 monument was destroyed during the war but this replica is a popular meeting place and location for concerts. Lazienki Park is a lovely treed space and also has the Lazienki Palace on an island in the lake. Take a bus ride to Niepokalanow, home of St Maximilian Kolbe. Then our journey continues to Lichen for the Stations of the Cross and dinner and overnight in Lichen for dinner and overnight.

October 5: (St Faustina's Feast Day) This morning we depart for Gdansk. On the way, stop in Glogowiec birthplace of St Faustina, where Jesus appeared to her in 1931 and requested she painted the picture of his Divine Mercy. Continue on to Torun, which is known as the Copernicus and Gingerbread Town. It is a UNESCO world heritage site. This delightful historical city is abundant in original Gothic structures that survived numerous wars and invasions, including a magnificent town hall, medieval fortification walls, and the Polish leaning tower of Pisa. Arrive in Gdansk for dinner and overnight.

October 6: After breakfast, we stop at the famous Gdansk (formerly Lenin) Shipyards, the birthplace of the Solidarity movement led by Lech Walesa. Gdansk's past as the richest Polish port city has given it the present day status a favorite tourist destination in Poland. Gdansk's Old Town is redolent of maritime atmosphere and replete with unique Hanseatic-style architecture. Dinner and overnight in Gdansk.

October 7: After breakfast, visit the Golden gate which is a 13th century Gothic gate and most decorative monument in the whole area. Visit St. Mary's Church which is one of the biggest churches in Poland with a capacity of 25,000 people. Stop for lunch and then have some free time to visit the Town Hall. It contains artifacts from medieval time and it's the gateway to Gdansk's most beautiful area, Dlugi Targ Street. Dinner and overnight in Gdansk.

October 8: Fly back home.

Please note: We do our best to ensure that all sites listed in this itinerary will be seen. However, due to scheduling conflicts, or other circumstances beyond our control, sites may be visited on a different day than listed. If this happens it will also necessitate a change in the restaurant for dinner. However, we will never sacrifice the quality of the meal, all restaurants will meet Proximo Travel's very high standards. Since we have several different trip configurations touring at the same time, it is likely that groups on different tours will be combined when their itineraries overlap in certain areas.