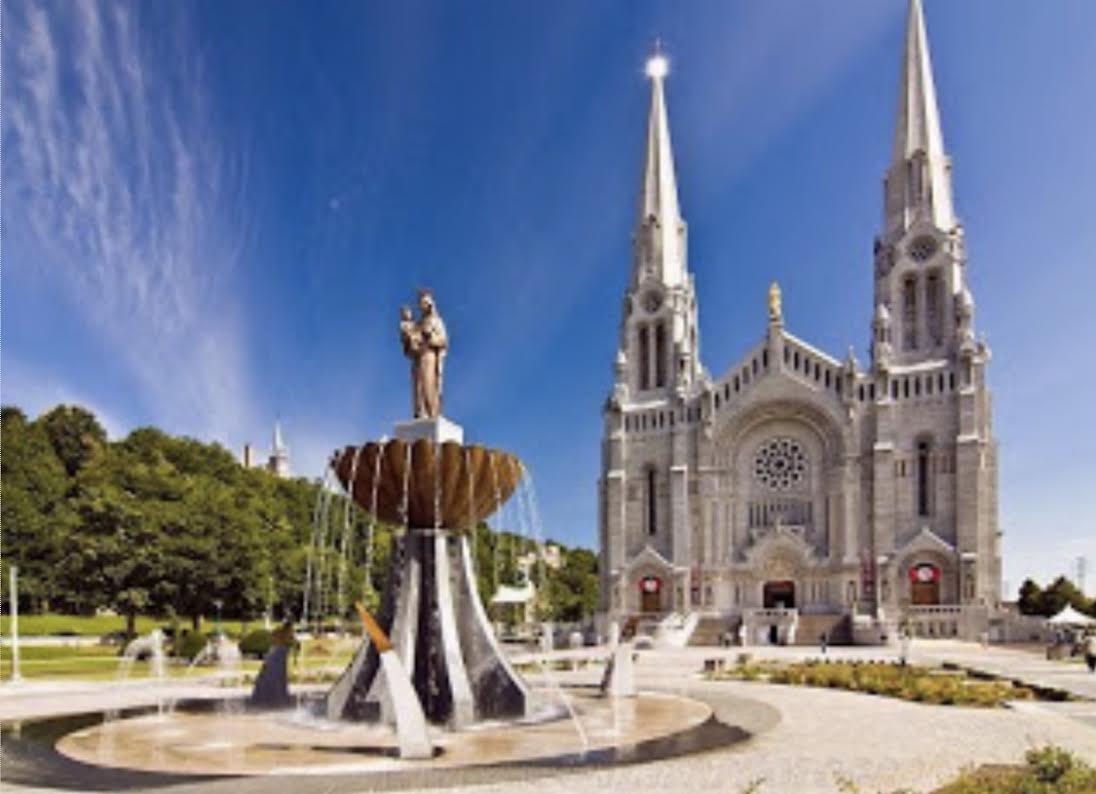 Quebec City • Trois Rivieres • Montreal
---
6 Days - THIS PRICE INCLUDES AIRFARE FROM ANYWHERE IN THE U.S.

To view trip details, KEEP SCROLLING DOWN

To sign up online, CLICK ON THE TRIP DATE BELOW
There are no trip dates scheduled at this time.
Trip Includes
Daily Mass is available but not mandatory. Proximo Travel strives to have one or more Catholic Priests accompanying the group as chaplain(s).
4 or 5 star hotels in downtown areas.
Transportation with luxury bus.
All breakfasts and all dinners. Wine included with all dinners.
All tips to driver, hotel, and tour guide. If you feel that the tour guide did a great job, offering them extra tips is greatly appreciated.
Guided Tours and Tour Fees ~ Our tour guides are very caring, licensed, and well educated. Many of our guides have their PhD's.
Luggage handling (1 suitcase and 1 carry-on per person)
Single Supplement (as long as the passengers is willing to room with someone and allows us to provide them with a roommate. If the passenger wants a guaranteed room to of their own, then they have to pay the single supplement)
Remember: Our trips are not more expensive during high season ~ Passengers will never be expected to pay extra for anything while on the trip ~ We always wait for passengers and never leave anyone behind.
Trip Does Not Include
Lunch
Trip Insurance. Work directly with Travel Guard to protect your investment and insure your money. There are different packages to choose from depending on what your travel needs are. Use the above link or the link right below the picture of the Pope on our home page to visit their site.
Steps for Registration
Call us (855) 842-8001 or register online with a credit card and pay your $500 deposit per person to save your spot. The $500 deposit is part of the total price of the trip.
A $1,000 Additional Deposit (AD) per person is due one month from the registration. The AD is paid ONLY in the form of Check (personal, money order, or bank check).
The balance is due 4 months before the trip departure date. The balance is paid ONLY in the form of Check (personal, money order, or bank check).
Mail all checks and correspondence to:
Proximo Travel
PO Box 561
Auburn, MA 01501
NOTE: If you sign up for a trip within 4 months of the departure date, you pay the deposit of $500 with a credit card and the balance is required to be overnighted in the form of a personal check, money order or bank check.
---
Trip Itinerary
June 21: Today we depart on our flight to Canada, arriving in Quebec City in the afternoon where we meet our Pilgrimage Tours tour director. Upon our arrival, we enjoy a scenic tour of the multi cultural city with its French and English flavors. We see the historic Palace Royale that will capture your imagination of years gone by. Next we see the Citadelle, the star-shaped plain, the plain of Abraham and the Chateau Frontenac. Finally we arrive at our hotel for dinner and overnight in Quebec City.
June 22: This morning we visit the Shrine of St. Anne de Beaupré and enjoy our day at this site where over 1.5 million pilgrims come each year Shrines of Canada Pilgrimage to express their devotion to the mother of the Virgin Mary to whom this site has been consecrated since the mid 17th century. We celebrate Mass in the Basilica of St. Anne de Beaupré followed by a guided tour of the basilica, visiting a depiction of St. Anne, known as The Statue of Miracles, which sees thousands of pilgrims each year placing their prayers of petition at its base. We will also visit the museum, seeing the annals of devotion to St. Anne down through the centuries as well as the stirring story of pilgrimages to the shrine. We participate in the Stations of the Cross. Following dinner at a local restaurant, we join in the Rosary and Candlelight Procession. Overnight in Quebec City.
June 23: This morning we celebrate Mass at the Cathedral of Notre Dame de Quebec. Following Mass, we visit one of Quebec's natural treasures, Montmorency Falls, located just east of Quebec City at the mouth of the Montmorency River. The falls are over 250 feet high, the highest in the province and 88 feet higher than Niagara Falls. Finally, we continue on to Trois-Rivieres and the Shrine of Our Lady of the Cape. Dinner and overnight in Trois-Rivieres.
June 24: Today we enjoy our formal visit to Our Lady of The Cape. Our celebration of Mass will be at the Basilica of Notre Dame Cap de la Madeleine. Sitting on the shores of the St. Lawrence River and Canada pilgrimage Basilica of Notre Dame midway between Montreal and Quebec City, Cap de la Madeleine is a place of peace, tranquility and beauty. Its history goes back to 1634 when the area was first settled. The following year the first Jesuit Missionaries arrived to serve the settlers of the new village. The first little timber chapel was built here in 1659 on a small piece of land known as Blessed Marys fief. Five years later it was to become the first of Canadas Catholic churches to be dedicated as a Confraternity of the Holy Rosary, a very new form of prayerful devotion to Our Lady at that time. We will join in the afternoons Rosary, followed by free time at the shrine. Dinner and overnight in Trois-Rivieres.
June 25: This morning we depart for Montreal where upon our arrival we enjoy a motor coach tour of the city, followed by a visit to the great basilica, Saint Josephs Oratory, built atop Mount Royale and recognized as one of the great temples of the world. This sacred place was long the dream and life's work of Brother André, who was canonized in 2010. Here we will learn about the extraordinary life of the humble Brother André of the Holy Cross. Like many sacred places in various countries, the Oratory, which has room for 10,000 people, attracts visitors who seek a haven of peace and a spiritual encounter. There are several such temples in the Christian world of the Occident. Only three are found at the heart of important cities: Saint Peters Basilica in Rome, the Sanctuary of Montmartre in Paris and Saint Josephs Oratory in Montreal. We enjoy a guided tour of the Oratory, confessions will be heard and we celebrate Mass. Our day ends with a visit to Notre Dame Basilica, one of the most beautiful churches in all of North America. Dinner and overnight in Montreal.
June 26: Following breakfast this morning, we visit and celebrate Mass at the Mary Queen of the World Cathedral. Following Mass, we will visit St. Francis Xavier Church in Kahnawake, next (time permitting) we will have some free time before we bid Canada farewell and depart for the airport and our return flight home. Though our Canada pilgrimage has come to an end, the blessings of our time with the Lord and Our Lady are certain to strengthen and encourage us throughout our lifelong pilgrimage.
Please note: We do our best to ensure that all sites listed in this itinerary will be seen. However, due to scheduling conflicts, or other circumstances beyond our control, sites may be visited on a different day than listed. If this happens it will also necessitate a change in the restaurant for dinner. However, we will never sacrifice the quality of the meal, all restaurants will meet Proximo Travel's very high standards. Since we have several different trip configurations touring at the same time, it is likely that groups on different tours will be combined when their itineraries overlap in certain areas.