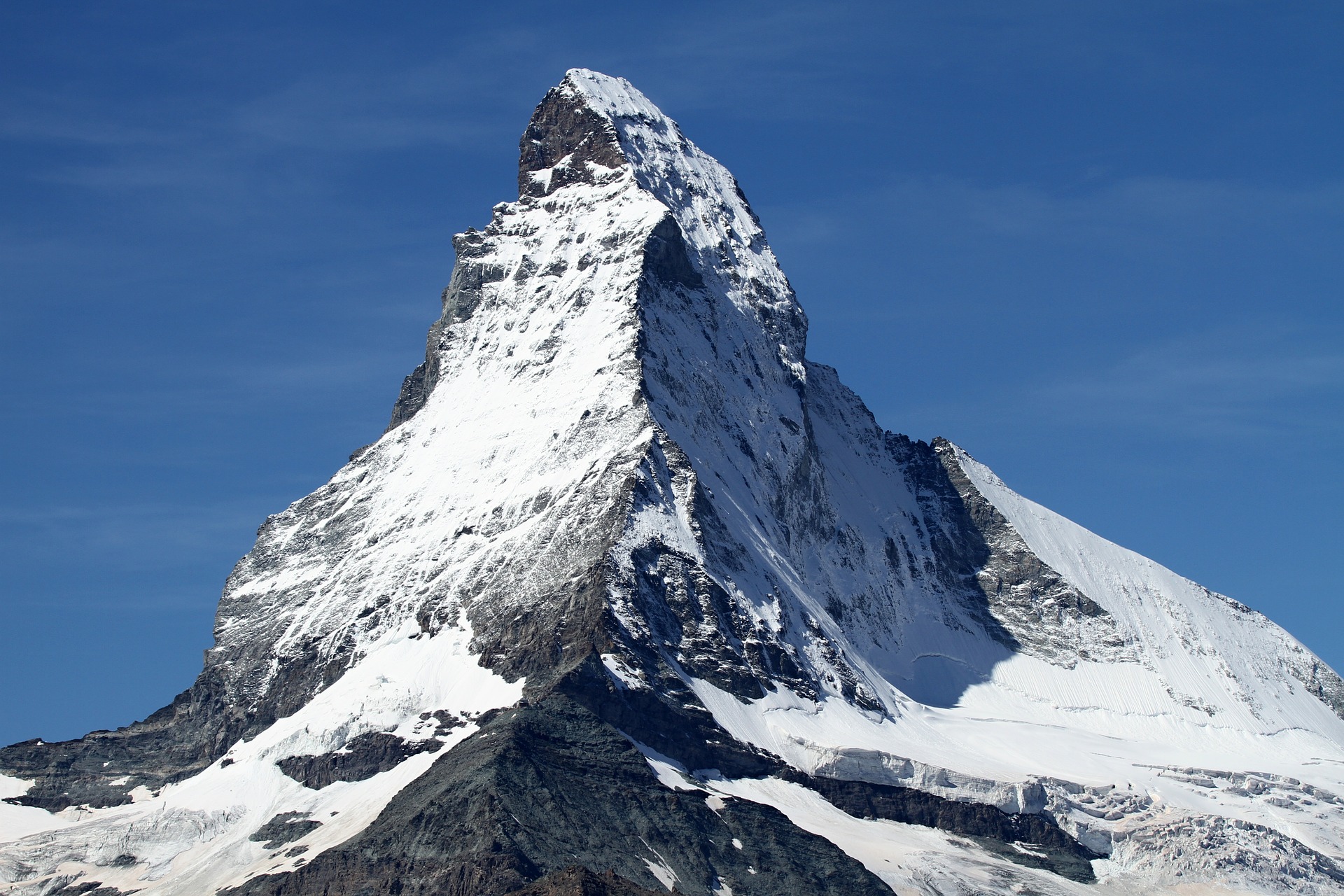 Rome • Montalcino • Florence • Lucca • Milan • Lake Como • Zermatt
---
14 Days - THIS PRICE INCLUDES AIRFARE FROM ANYWHERE IN THE U.S.

To view trip details, KEEP SCROLLING DOWN

To sign up online, CLICK ON THE TRIP DATE BELOW
There are no trip dates scheduled at this time.
Trip Includes
Flights from anywhere in the United States and flights between countries as per your itinerary (all necessary flights on your trip are included).
Airport Taxes, Security Fees & Fuel Surcharges Saving you an average of $400-$600!
Transfers as per itinerary.
4 or 5 star hotels in downtown areas.
Transportation with luxury bus.
All breakfasts and all dinners. Wine included with all dinners.
All tips to driver, hotel, and tour guide. If you feel that the tour guide did a great job, offering them extra tips is greatly appreciated.
Guided Tours and Tour Fees ~ Our tour guides are very caring, licensed, and well educated. Many of our guides have their PhD's.
Luggage handling (1 suitcase and 1 carry-on per person).
Single Supplement (as long as the passengers is willing to room with someone and allows us to provide them with a roommate. If the passenger wants a guaranteed room to of their own, then they have to pay the $900 single supplement).
Remember: Our trips are not more expensive during high season ~ Passengers will never be expected to pay extra for anything while on the trip.
Trip Does Not Include
Lunch
Trip Insurance. Work directly with Travel Guard to protect your investment and insure your money. There are different packages to choose from depending on what your travel needs are. Use the above link or the link right below the picture of the Pope on our home page to visit their site.
Steps For Registration
Call us (855) 842-8001 or register online with a credit card and pay your $500 deposit per person to save your spot. The $500 deposit is part of the total price of the trip.
A $1,000 Additional Deposit (AD) per person is due one month from the registration. The AD is paid ONLY in the form of Check (personal, money order, or bank check).
The balance is due 4 months before the trip departure date. The balance is paid ONLY in the form of Check (personal, money order, or bank check).
Mail all checks and correspondence to:
Proximo Travel
PO Box 561
Auburn, MA 01501
NOTE: If you sign up for a trip within 4 months of the departure date, you pay the deposit of $500 with a credit card and the balance is required to be overnighted in the form of a personal check, money order or bank check.
---
Trip Itinerary
October 6: Departure from USA fly to Rome.
October 7: After arrival in Rome, check in at hotel, perhaps rest a bit. In the afternoon, let's start to discover the City with a walking tour in the squares (Piazza Navona, Pantheon, Trevi, etc. Possibly some "Caravaggio churches.") Dinner with wine; overnight in Rome.
October 8: The day will start with the awesome experience of a food/wine tour in town: walking through Campo de' Fiori with its charming market, along Via dei Guibbonari and the Trastevere. We will stop to taste some local "street food," like the famous "Pizza and Mortazza," the Roman suppli (rice balls), gelato, the pangiallo and panpepato in one of the oldest pastry shops in Trastevere. And we will have a wine tasting with some samples of local cheeses! In the afternoon, we will explore the archaeological area of Rome, touring the Colosseum, the Via dei Fori Imperiali, and the Capitoline Hill. Dinner with wine; overnight in Rome.
October 9: Full day trip to Tivoli. On this day we will visit the amazing villas in Tivoli, starting with the Villa Adriana (Hadrian's Villa), named after the Roman emperor, Hadrian, where we visit the remains of this stunning Roman residence, and talk about the fascinating personality of its owner. After lunch on your own in Tivoli, we will visit the Villa D'Este, which belonged to the Cardinal Ippolito D'Este. This Renaissance residence is famous all over the world for its amazing gardens and fountains. Dinner with wine; overnight in Rome.
October 10: In the morning, we will take a trip to Ostia Antica. We will have the exciting experience of walking on ancient, original Roman roads, having around us the remains of private houses, public baths, the Roman Forum, the necropolis..... Ostia gives the visitor a perfect view of daily life in a typical Roman town during the Roman Empire age. In the afternoon, it's back to Rome to visit the Borghese Villa and Gallery, one of the best art museums in town. Inside, we will enjoy masterpieces by Bernini, Canova, Caravaggio, Raphael, Tiziano (Titian, in English) and many other Italian artists. Dinner with wine; overnight in Rome.
October 11: Check out and depart Rome. Travel to Montalcino, the area famous for the production of the amazing Brunello di Montalcino wine, one of the best in Italy. We'll visit the town, and also have a winery tour at a family winery with vineyards and cellars, including a wine tasting. In the afternoon, we'll visit the Monte Oliveto Maggiore monastery, with its fantastic cloister, and then travel on to Florence. Upon arrival, we'll stop at the Piazzale Michelangelo to enjoy a breathtaking view over the city, and then on to the hotel. Dinner with wine; overnight in Florence.
October 12: Tour in Florence. The tour will include the Accademia Gallery (with the statue of David), and a walking tour to visit the Duomo, the Ponte Vecchio and the Piazza Signoria. Lunch, as usual, is on your own, but we suggest eating at the open market, Mercato Centrale. In the afternoon, we can have time off for shopping, or an optional visit to the Basilica della Santa Croce (where Michelangelo and 15 other glorious Italian artists and thinkers were buried). Dinner with wine; overnight in Florence.
October 13: Check out and depart for Lucca. Today we will check into our hotel, then explore Lucca, one of the finest Tuscan towns. Small, elegant, quiet, you will love this charming town with its medieval buildings, ancient walls, pretty boutiques and the wonderful Piazza Anfiteatro. Dinner with wine; overnight in Lucca.
October 14: Check out and depart for Milan. Upon arrival in Milan, we will check into the hotel, and visit the Galleria Vittorio Emanuele II, an upscale (Gucci, Prada, etc.) late-19th century mall, which is highly rated. While lunch, as usual, is on your own, we recommend the mall café, Camparino, which serves aperitivi for a delightful meal. In the afternoon, we will tour the Duomo and also view da Vinci's "The Last Supper."Dinner with wine; overnight in Milan.
October 15: Travel to Como for a day at the lake, with a boat ride. Time permitting, see the different towns surrounding Como. Dinner with wine; overnight in Milan.
October 16: Check out of hotel. Drive to Zermatt via Lake Maggiore. Check into hotel. Enjoy free time to sight-see and relax in this famous alpine resort town. Dinner with wine; overnight in Zermatt.
October 17: Today we will enjoy the Klein Matterhorn and Matterhorn Glacier Paradise, including the highest cable station in Europe (12,739 feet ---- be aware if you have problems with altitude), with a 360-degree viewing area, cinema lounge and underground Glacier Palace (49 feet below the glacier surface, with ice formations, ice crystals and ice sculptures). Snow-tubing is available for the adventurous! Reviews have called the experience "stunning" and "breath-taking." Note: Even though temperatures in Zermatt should be in the 50's (nearly the same elevation as Denver, but with more mountains surrounding it), at higher altitudes it will be colder, so warm clothes and/or layers are a good idea. Dinner with wine; overnight in Zermatt.
October 18: After a leisurely morning, check out of hotel and drive to either Zurich or back to Milan to prepare to fly home. There will be some time for last-minute shopping or personal activities. Final dinner, with wine; overnight in either Zurich or Milan.
October 19: Fly home.
Please Note: We do our best to ensure that all sites listed in this itinerary will be seen. However, due to scheduling conflicts, or other circumstances beyond our control, sites may be visited on a different day than listed. If this happens it will also necessitate a change in the restaurant for dinner. However, we will never sacrifice the quality of the meal, all restaurants will meet Proximo Travel's very high standards. Since we have several different trip configurations touring at the same time, it is likely that groups on different tours will be combined when their itineraries overlap in certain areas.