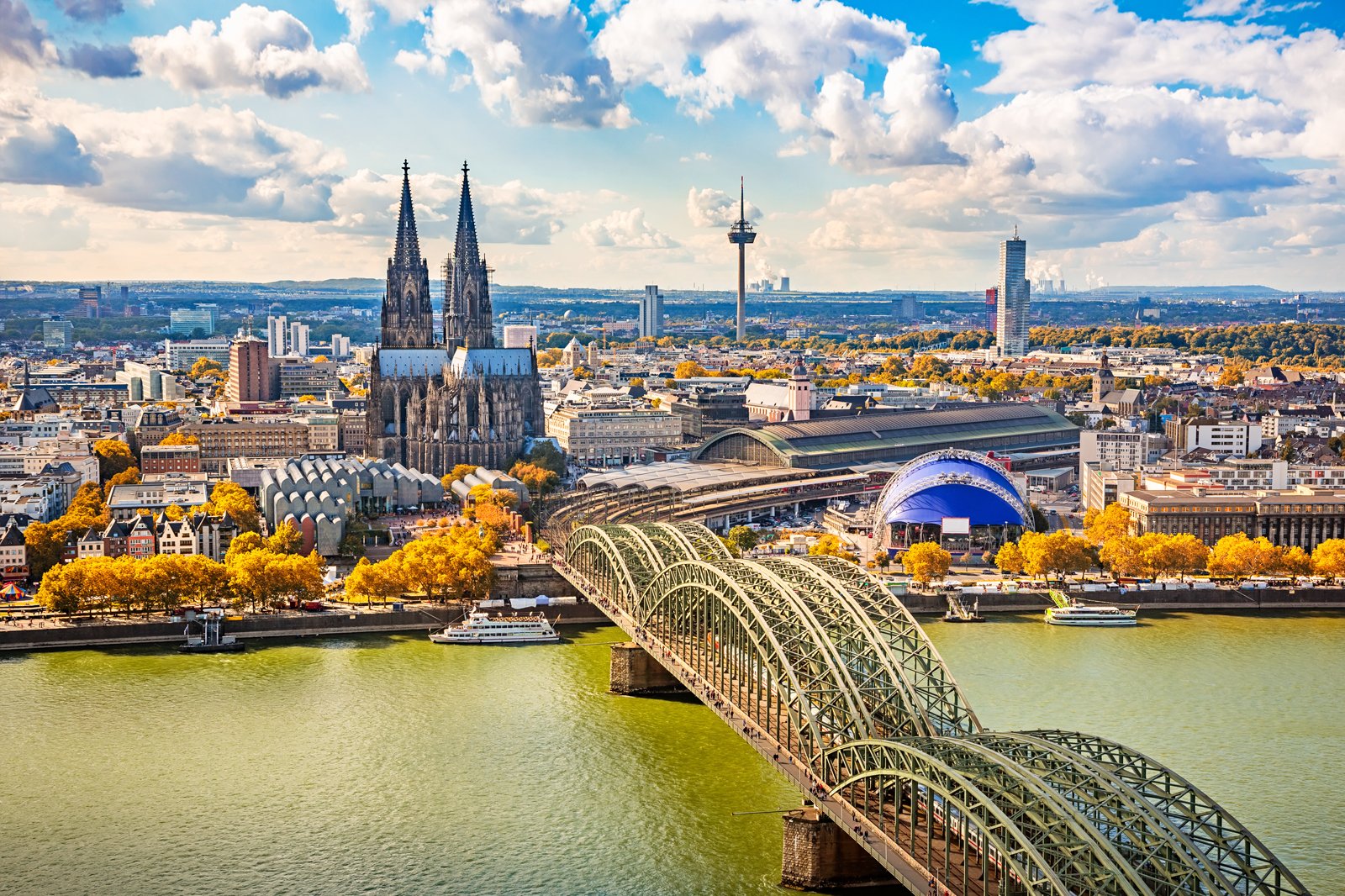 Munich • Fussen • Nuremberg
---
10 Days - THIS PRICE INCLUDES AIRFARE FROM ANYWHERE IN THE U.S.

To view trip details, KEEP SCROLLING DOWN

To sign up online, CLICK ON THE TRIP DATE BELOW
There are no trip dates scheduled at this time.
Trip Includes
Flights from anywhere in the United States and flights between countries as per your itinerary (all necessary flights on your trip are included).
Daily Mass will be scheduled.
Airport Taxes, Security Fees & Fuel Surcharges Saving you an average of $400-$600!
Transfers as per itinerary.
4 or 5 star hotels in downtown areas.
Transportation with luxury bus.
All breakfasts and all dinners. Wine included with all dinners.
All tips to driver, hotel, and tour guide. If you feel that the tour guide did a great job, offering them extra tips is greatly appreciated.
Guided Tours and Tour Fees ~ Our tour guides are very caring, licensed, and well educated. Many of our guides have their PhD's.
Luggage handling (1 suitcase and 1 carry-on per person).
Single Supplement (as long as the passengers is willing to room with someone and allows us to provide them with a roommate. If the passenger wants a guaranteed room to of their own, then they have to pay the $900 single supplement).
Remember: Our trips are not more expensive during high season ~ Passengers will never be expected to pay extra for anything while on the trip.
NOTE: If you wish to deepen your knowledge of the Catholic Faith as a preparation for this pilgrimage, we recommend the following book as it is faithful to the teachings of the Magisterium of the Catholic Church (Imprimatur by ARCHBISHOP FELIPE AGUIRRE FRANCO): The Catholic Faith in Easy Terms. Introduction, Nihil Obstat, and Imprimatur by Archbishop Felipe Aguirre Franco.
Trip Does Not Include
Lunch
Covid Testing Costs (time for required Covid tests will be built into the tour).
Trip Insurance. Work directly with Travel Guard to protect your investment and insure your money. There are different packages to choose from depending on what your travel needs are. Use the above link or the link right below the picture of the Pope on our home page to visit their site.
Steps For Registration
Call us (855) 842-8001 or register online with a credit card and pay your $500 deposit per person to save your spot. The $500 deposit is part of the total price of the trip.
A $1,000 Additional Deposit (AD) per person is due one month from the registration. The AD is paid ONLY in the form of Check (personal, money order, or bank check).
The balance is due 4 months before the trip departure date. The balance is paid ONLY in the form of Check (personal, money order, or bank check).
Mail all checks and correspondence to:
Proximo Travel
PO Box 561
Auburn, MA 01501
NOTE: If you sign up for a trip within 4 months of the departure date, you pay the deposit of $500 with a credit card and the balance is required to be overnighted in the form of a personal check, money order or bank check.
---
Trip Itinerary
Day 1: Fly from any airport in the USA.
Day 2: Upon arrival in Germany, Explore Munich as we head straight to the Marienplatz. This is Munich's main square, along with Max-Joseph Platz and Odeonsplatz. Here's where you'll find Munich's eye popping grand buildings, though many have been restored to their former glory. If you want the best panoramic view, climb the tower of St. Peter's Church. You'll get an eyeful of the majestic Neues Rathaus, or City Hall. If you're a fan of Mad King Ludwig and his romantic castles in Bavaria, head to St. Michael's Church to visit his crypt. For lunch, head to Munich's Victualienmarkt. It's a thriving outdoor area, fresh bites to go, and a bustling beer garden. Dinner and overnight in Munich.
Day 3: We begins our day at the Munich Residence. The Residenz is a top attraction. The Residenz was the luxe city palace and seat of government of the Wittelsbach dynasty. They were the family that ruled as kings of Bavaria until 1918. The Residenz is a hodgepodge mix of architectural styles — Renaissance, Baroque, Rococo, and Neoclassicism. In the afternoon, head out to the beautiful Nymphenburg Palace. The opulent palace is just 30 minutes outside the city center. It's another enticing Wittlesbach architectural wonder. The 17th century Castle is one of Europe's best and most beautiful palaces. It has witnessed history — a 7-year-old Mozart concert, an aged King Ludwig cavorting with femme fatale Lola Montez, and the birth of Mad King Ludwig II. Dinner and overnight in Munich.
Day 4: Get up early and visit Fussen, which will be your base for two nights. Tiny Fussen is an enchanting medieval town nestled in the Bavarian mountains. It is an old cultural capital of Europe. It simply could not be more picturesque with its pastel houses and frescoed buildings. As a former center of violin making, Fussen has a violin and lute museum you can visit. Beautiful Baroque St. Mang's Abbey houses Germany's oldest fresco. From Fussen, walk or drive to Mad King Ludwig's castle, Neuschwanstein aka the sleeping beauty castle. Dinner and overnight in Fussen.
Day 5: Visit another Mad King Ludwig castle. Linderhof Palace is decidedly fancier, inside, than Neuschwanstein. You will feel encased in gold inside. Do not forget to explore outside, the gardens are filled with architectural follies. The Venus Grotto and the Moorish Kiosk are a must see. Ettal Abbey is right down the road. You cannot miss the giant green dome emerge between the mountains. The highlight of the abbey is the Rococo basilica. The church houses the monks' prized possession, a marble Madonna brought from Rome by Ludwig der Bayer in 1330. Dinner and overnight in Fussen.
Day 6: We leave Fussen to Nuremberg. Nuremberg is a small city and entirely walkable. However, it has a cosmopolitan vibe. In addition, plenty of great restaurants to come home to after a day of sightseeing. En route to Nuremberg, stop in Augsburg, one of Germany's oldest cities. There, you can check out the cathedral, the swanky town hall with its "golden hall," and the 500-year-old ivy covered neighborhood of Fuggerei. Dinner and overnight in Nuremberg.
Day 7: Spend a leisurely day strolling in Nuremberg. Begin with a tour of the historic center. Then, visit Kaiserburg Castle, a former imperial castle dating from the 13th century. Then stroll down the drop dead gorgeous Weissgerbergasse Street, or Tanner's Lane. Head to the lively Hauptmarkt Square where The Der Schoene Brunnen, a nice colourful fountain, finds the magic ring and makes a wish. Dinner and overnight in Nuremberg.
Day 8: Explore Rothenburg ob der Tauber. The town is the best-preserved medieval city in Germany and possibly all of Europe. It is a picture perfect charming fairy-tale town. Dinner and overnight in Nuremberg.
Day 9: Explore the beautiful UNESCO town of Bamberg. Bamberg is famous for its beer culture .Hike up to Michaelsberg Abbey for the panoramic views and stroll along Klein Venedig. It's Bamberg's Little Venice. It's decorated with picturesque canal houses.
Day 10: Head to Munich to catch your plane home.
Please note: We do our best to ensure that all sites listed in this itinerary will be seen. However, due to scheduling conflicts, or other circumstances beyond our control, sites may be visited on a different day than listed. If this happens it will also necessitate a change in the restaurant for dinner. However, we will never sacrifice the quality of the meal, all restaurants will meet Proximo Travel's very high standards. Since we have several different trip configurations touring at the same time, it is likely that groups on different tours will be combined when their itineraries overlap in certain areas.